Vernaccia di San Gimignano Wine Experience
The "Vernaccia di San Gimignano Wine Experience" is a new centre located in the heart of San Gimignano, at the Rocca di Montestaffoli, the town's highest point. From here you can see the entire production area of the Vernaccia wine—the region's symbol.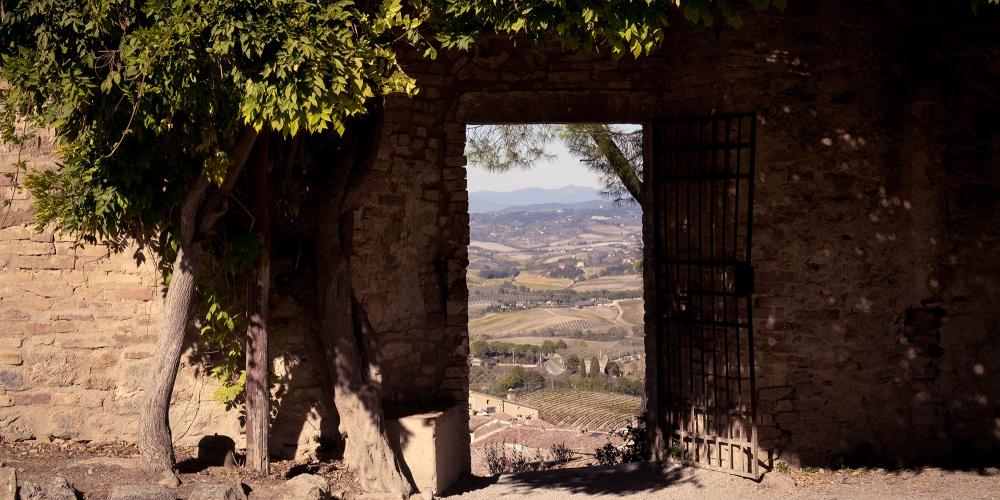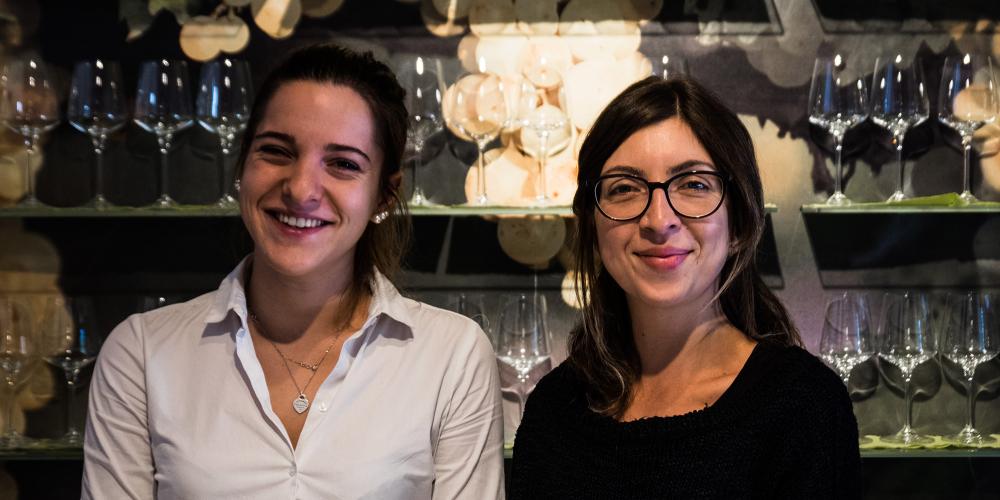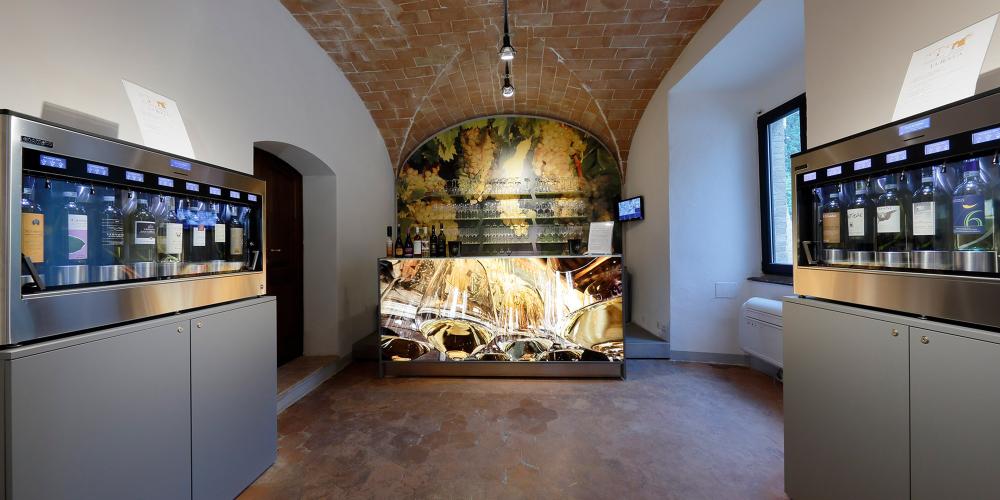 The Vernaccia di San Gimignano Wine Experience centre, inaugurated in April 2017, was created by the Consorzio della Denominazione San Gimignano association, which brings all the producers together. The name tells wine lovers what the centre aims to be: a place to really experience wine, beyond tasting it. Experiencing it means sharing a deeper knowledge and emotional connection. And, to make the discovery more special, visitors taste the appellation overlooking one of Tuscany's most captivating landscapes.
Wine is culture, and a glass of Vernaccia di San Gimignano contains centuries of history, traditions, skill, art, and the land-mastery. The wine here is considered as a community of men and women who work their land, design it, protect it, and then hand it down to future generations.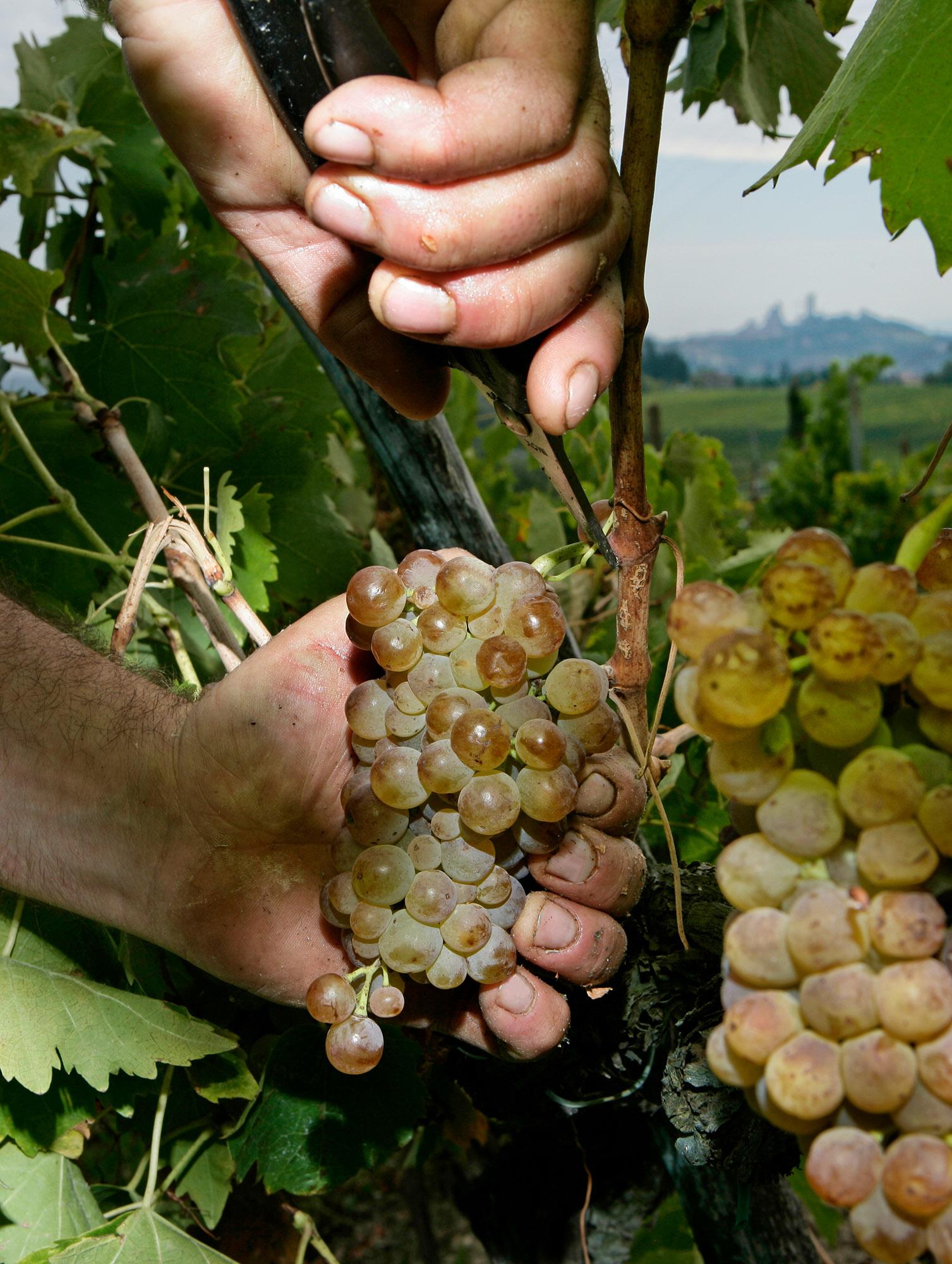 The project bears the name of the architect Piero Guicciardini, who, together with the Consortium, has designed this place to be the starting point for communication and promotion of Vernaccia di San Gimignano in the world. The past, present, and future are physically expressed at La Rocca. The medieval walls enclose the most modern technological and multimedia equipment to achieve the main objective: offer visitors an emotional experience of Vernaccia di San Gimignano.
The first floor is where the direct experience and tasting takes place. On the second floor, there are four single-theme halls, where images, lights, sounds, voices, videos, holograms, and virtual reality narrate the history, the territory, and today's production, from harvest to the winemaking process.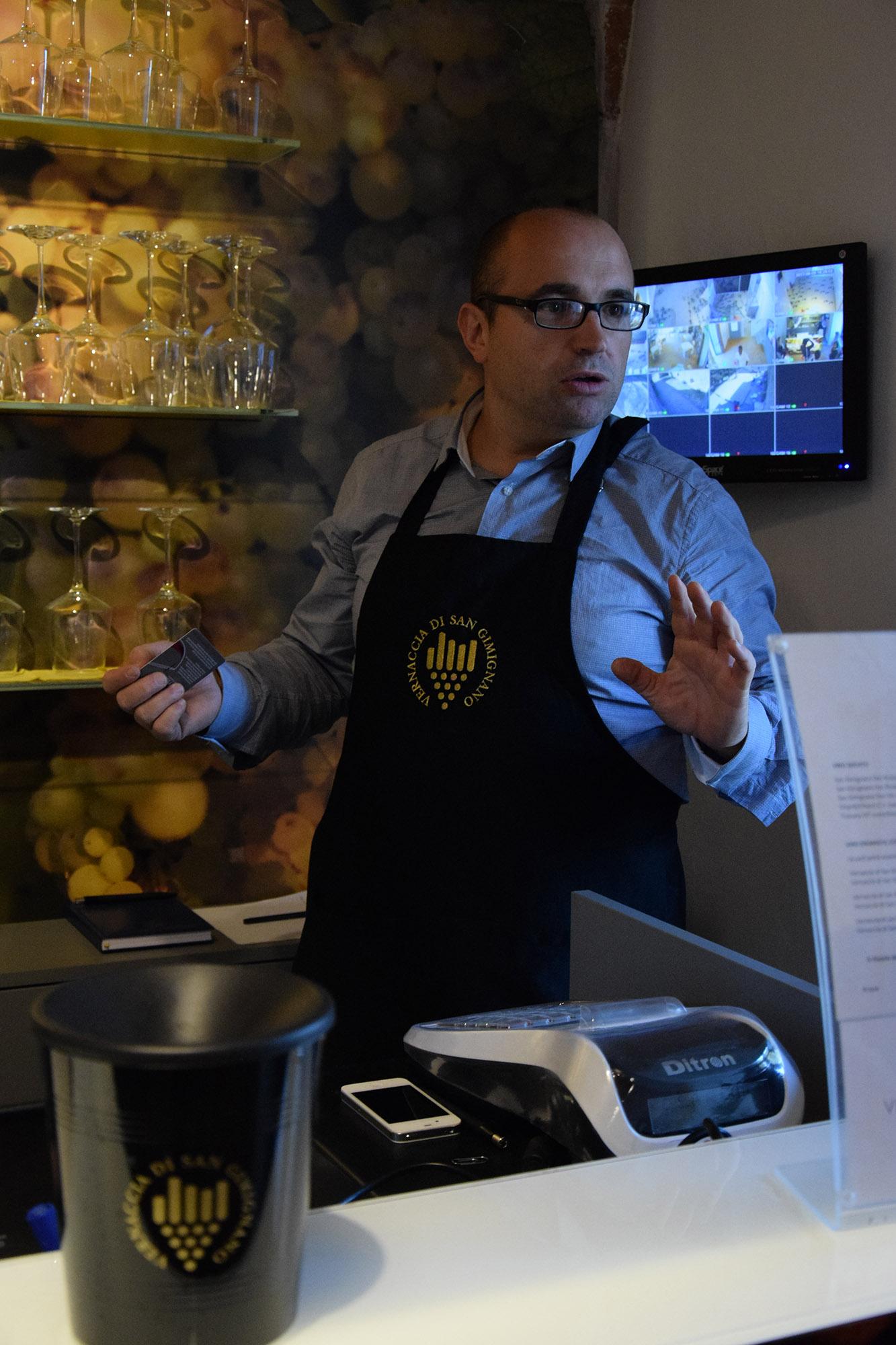 At the tasting counter, visitors can find, every day, sixteen different labels of Vernaccia di San Gimignano. Expert sommeliers are available for information about the wine. To teach you about Vernaccia di San Gimignano DOCG and San Gimignano DOC (red, rosé, and Vinsanto), the sommeliers hold daily workshops and guided tastings by appointment.
Visit
Vernaccia di San Gimignano Wine Experience