Vilnius University—An Ensemble of Architectural Styles
Located in the heart of Old Town, Vilnius University is one of the oldest in Northern Europe. In 1570, Jesuits established a college with a library to stop the spread of the Protestant movement and take over education policy. Just nine years later, it was granted university status by the king and the pope.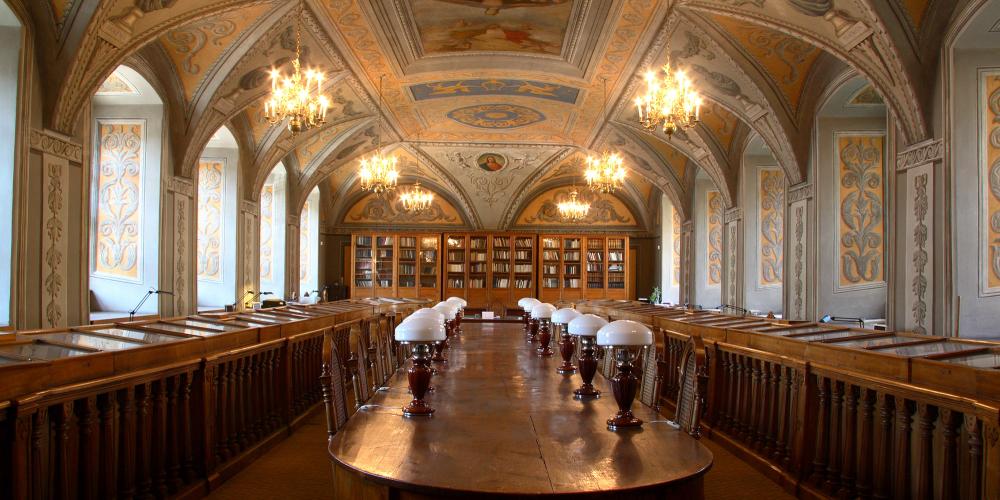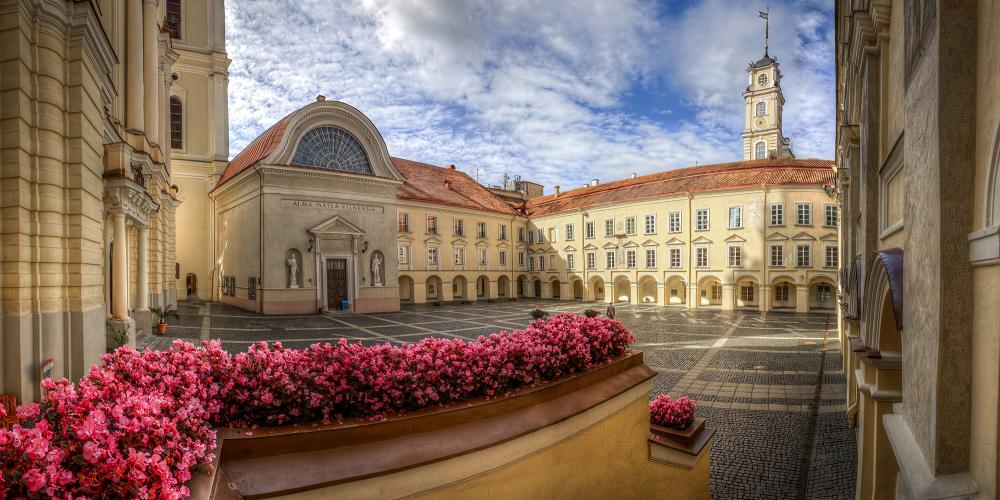 The campus gradually expanded during the centuries with several architectural styles: Gothic, Renaissance, Baroque, and Neoclassicism. The ensemble includes 13 courtyards with vibrant arcades and galleries, which always bustle with students. It also houses the former Astronomical Observatory with an impressive tower.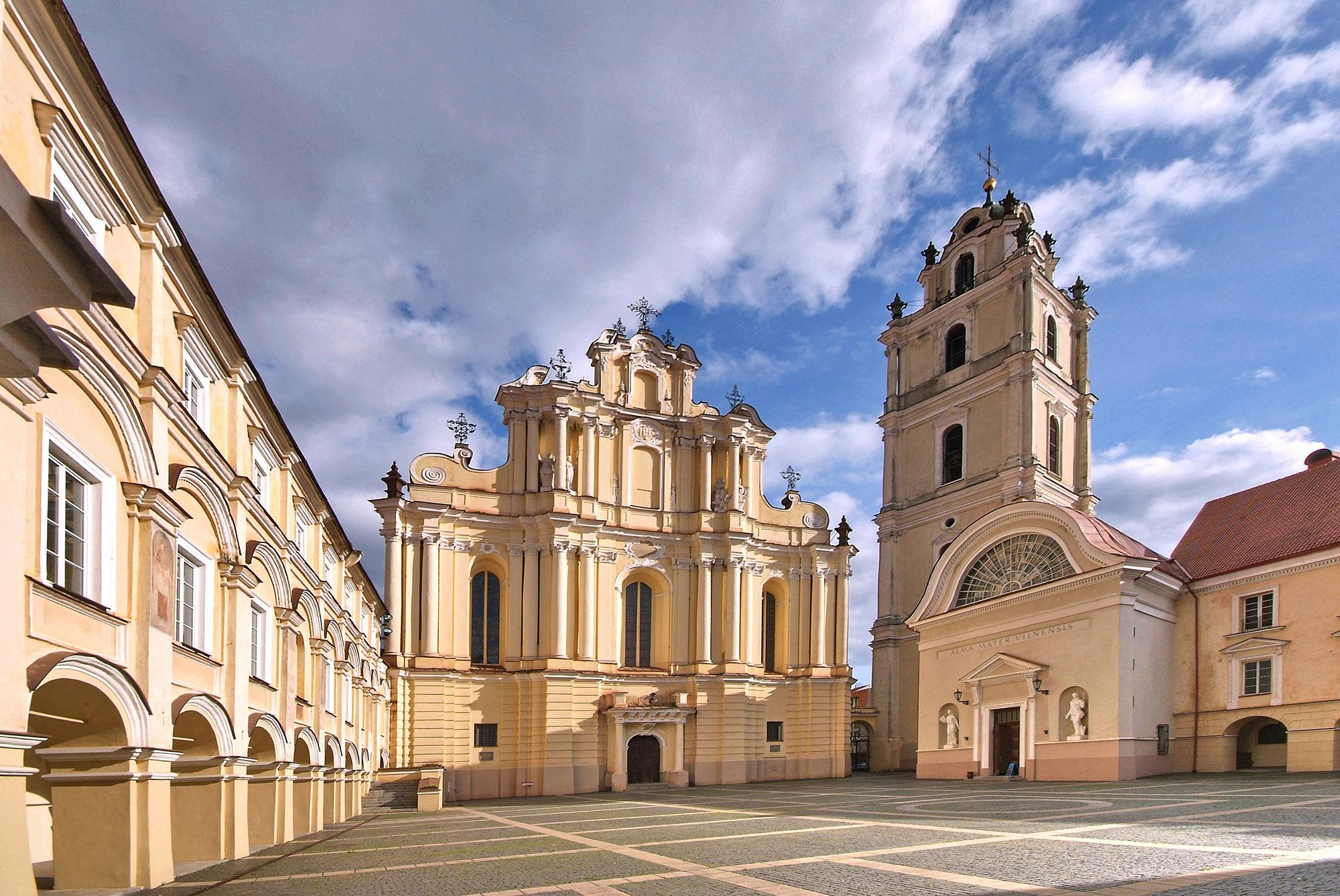 The Old Town campus is home to three faculties—history, philology, and philosophy—and a library, which contains over five million books. It stores one of the two existing copies of the first book printed in Lithuanian language: Catechism by Martynas Mažvydas, published in 1547.
The Library is also famous for the splendour of its interior. The oldest and most impressive of these halls is the Franciszek Smuglewicz Hall. Originally a Jesuit refectory, it became the main Assembly Hall for public lectures, presenting diplomas, and celebrating the opening of the academic year.
Visit
Vilnius University—An Ensemble of Architectural Styles
Hours
High season (March-October):
Monday–Saturday 9:00 – 18:00
Low season (November-February):
Monday–Saturday 9:30 – 17:30
No visiting on Sundays and state holidays.
Pricing
Admission to the architectural ensemble (which includes courtyards, St. Johns' Church, Faculty of Philology interiors):
Adults € 2.0
Children and students € 1.0