Visit Castles Surrounded by Myth and Legend
The Romantic Rhine boasts more than 40 castles and fortifications, not including its patrician dwellings and manor houses. A real Eldorado if you are a fan of the Middle Ages and would love to slip into the role of a knight, princess, or lord just for the day.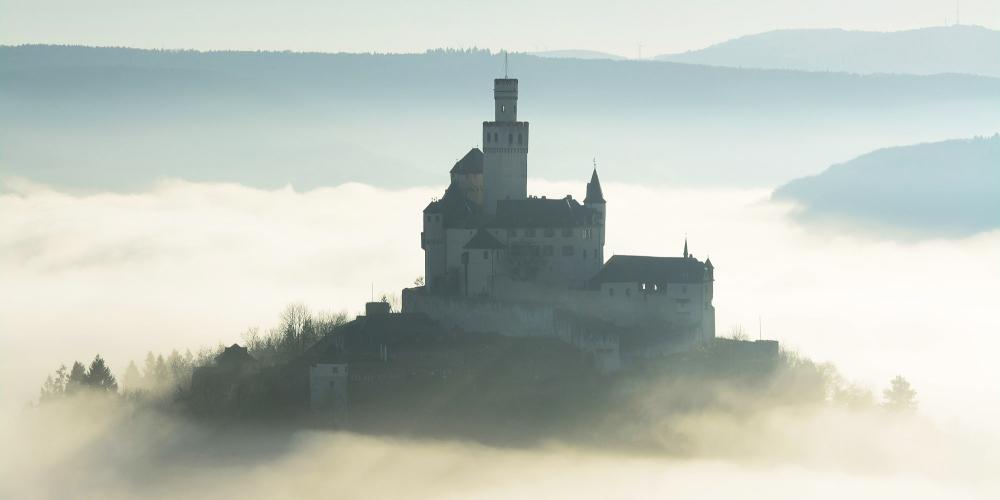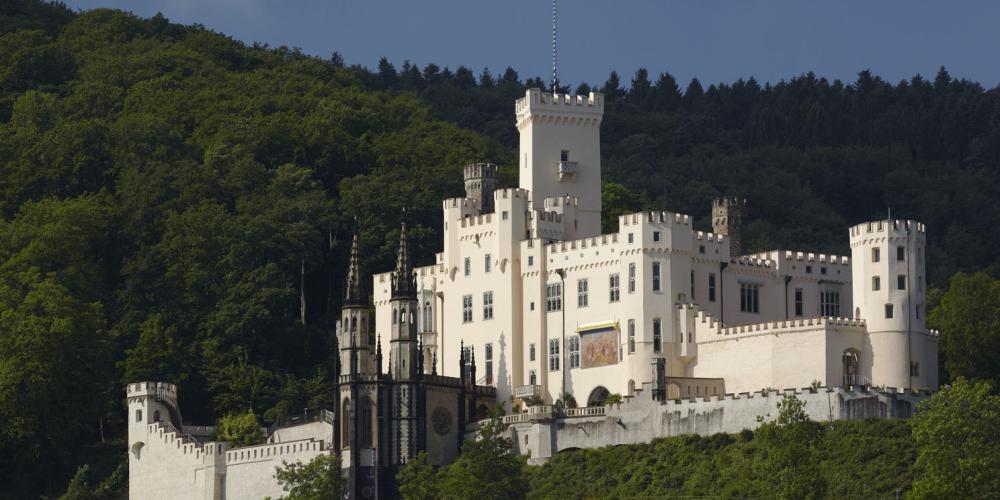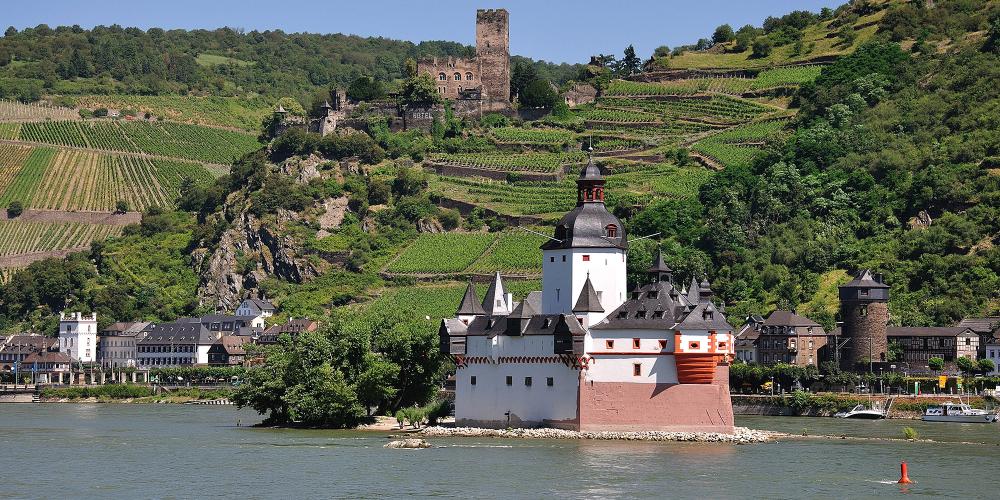 The solid fortifications attest to a very violent past. Today, romanticism is the sense most closely associated with the ancient walls and ruins of the region's castles, and many have been given a new lease on life as hotels or youth hostels.
There is hardly a hill without a castle on the top of it. There are almost 40 between the Mäuseturm (Mouse Tower), near Bingen, and Koblenz. The Marksburg castle, towering over Braubach, has never been destroyed. It is now the headquarters of the German Castle Association, and provides a good example of medieval life in a castle.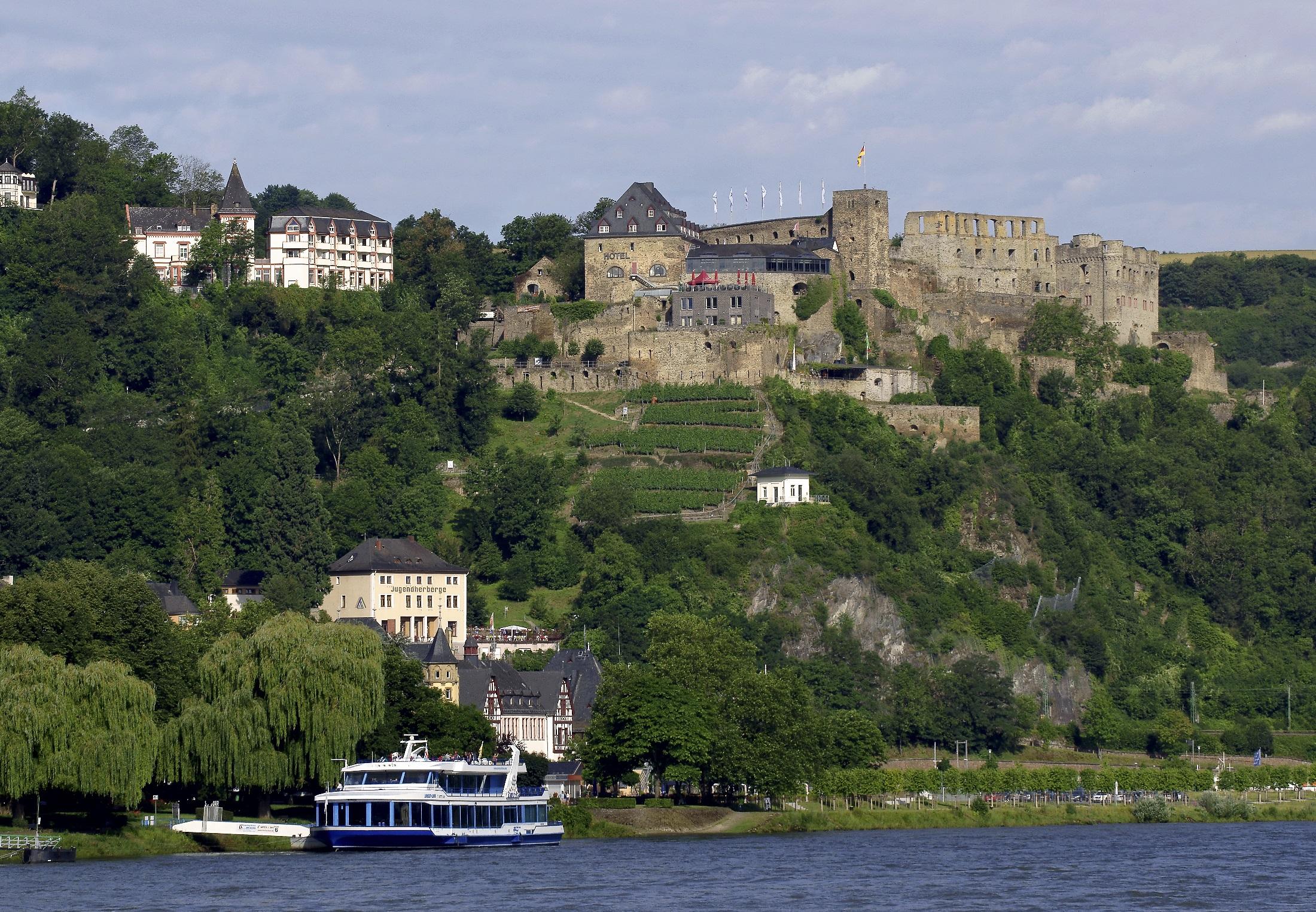 Most of the castles are open to the public and invite you to learn more about life inside their thick walls. They are also the perfect embodiment of Rhine Romanticism—whether it be the soft, melancholic atmosphere of an ancient ruin, or the lavish furnishings and valuable works of art in a freshly refurbished landmark. Man has erected buildings here for well over a thousand years and they are like mirrors, reflecting the different ages here on the Rhine and taking visitors from the tops of towers on the highest peaks right down to the dank dungeons of robber barons.
Spots of interest include: the Fortress Ehrenbreitstein and cable car, Koblenz; Stolzenfels Palace, Koblenz-Stolzenfels; Marksburg Castle, Braubach; and Pfalzgrafenstein Castle, Kaub.