Walk the city walls
Get a different perspective of San Gimignano from atop the walls of the town.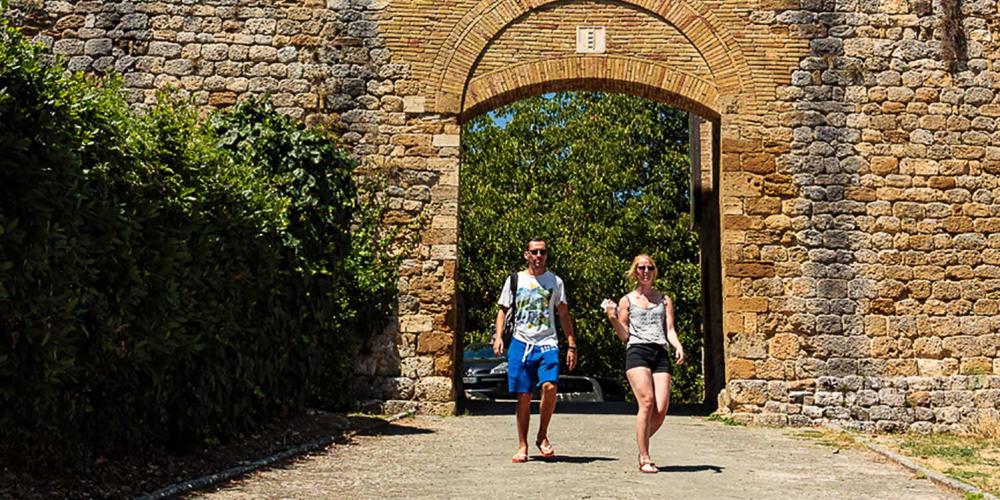 It's possible to walk along the 2176-metre perimeter of the second circle of the city walls that mark the historical centre of San Gimignano. This walking tour, which can be joined from different access points inside or outside the town, affords lovely views of the scenic surrounding hills and of the Elsa valley beyond.
The path is marked by several Medicean dungeons from the 15th and 16th centuries, the main access gates to the town: Porta San Giovanni (south end), Porta Quercecchio (west end), Porta San Matteo (north end), Porta San Jacopo and Porta delle Fonti (east end).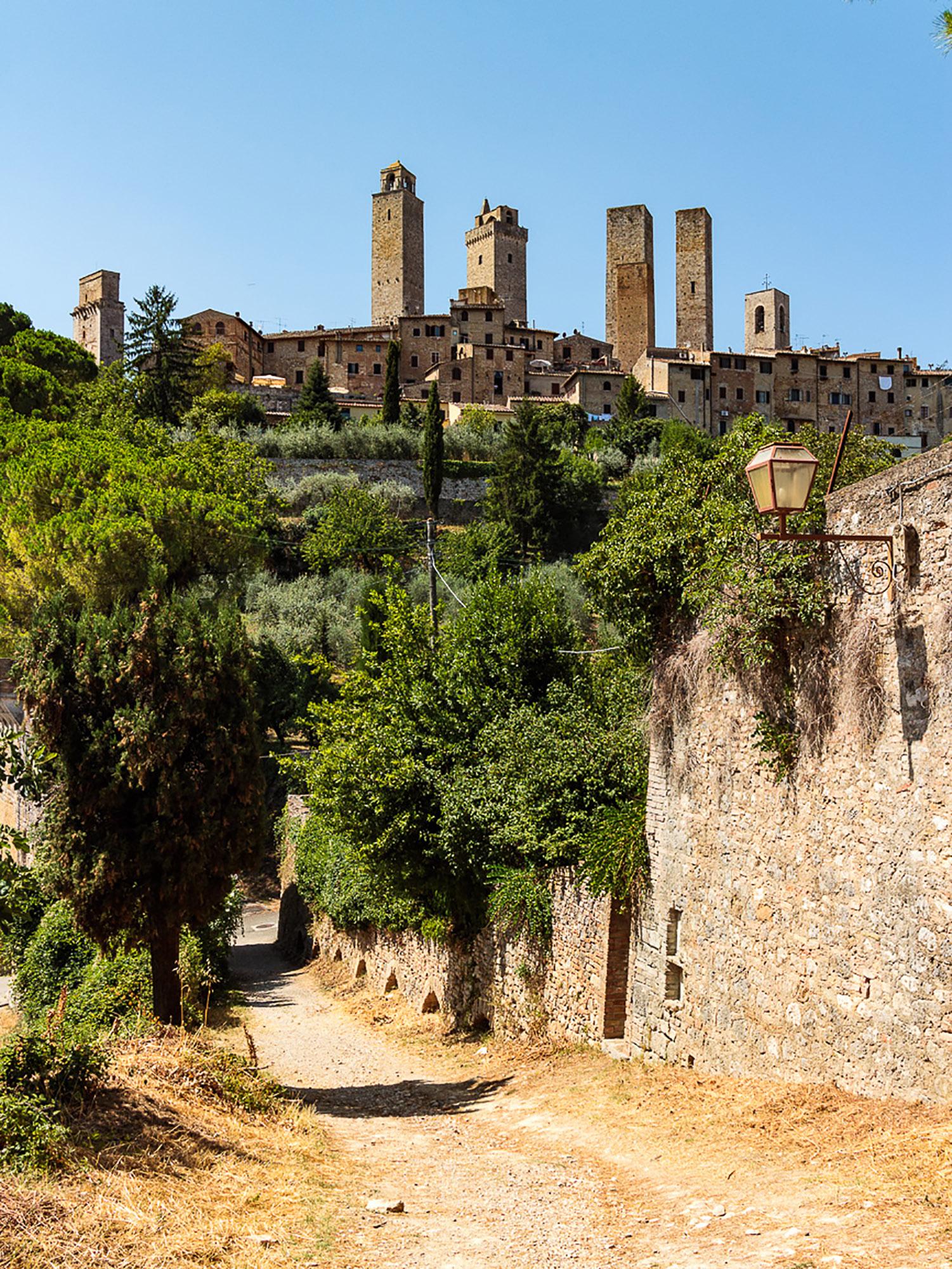 Porta delle Fonti takes its name from the public fountains that are located downhill a short distance from the gate. According to the legend, in the first half of the 6th century the town was under threat of the Barbarian hordes and the local people prayed to St Geminiano, who miraculously appeared after his death on the Porta delle Fonti and saved the town.
The fountains, dating back to the 14th century, consist of ten Roman and lancet arches that conceal the first Lombard stony fountain dating back to the 9th century. It's one of the most peaceful places in San Gimignano.
Visit
Walk the city walls