Waterloo
Buried beneath the Lion's Mound, the Memorial is a reminder of one of the most turbulent periods of Belgian history. An extensive interactive tour, full of special effects, provides a multi-sensory experience that is unique in Europe, featuring Gérard Corbiau's 4D film "At the heart of the battle".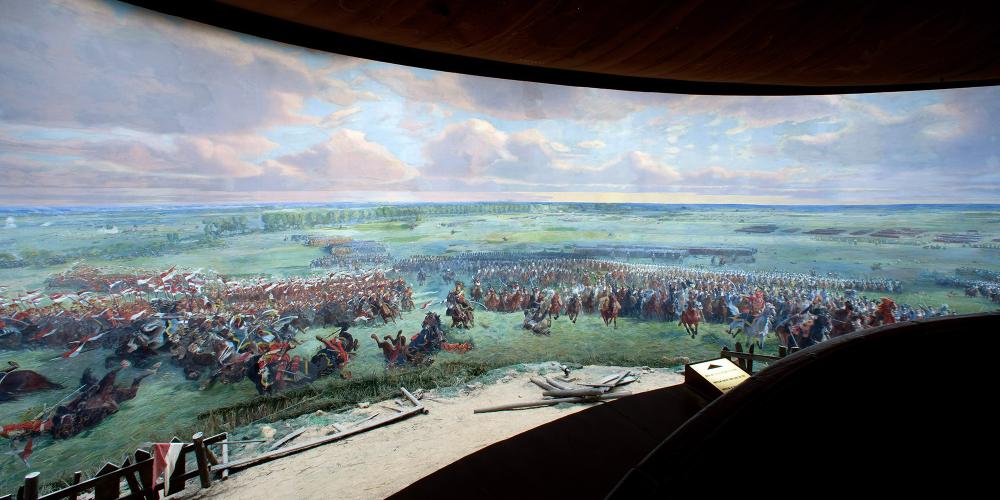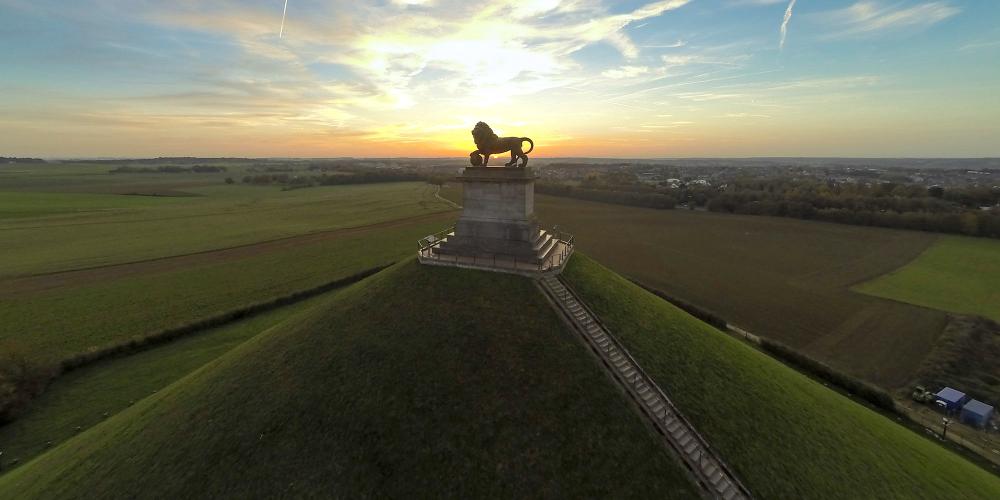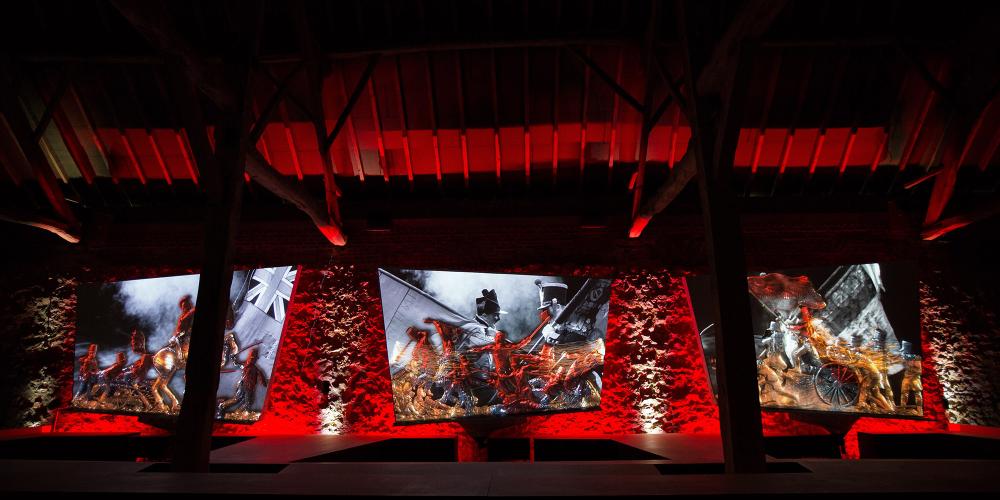 Inside the Panorama of the battle, you'll find an immense wraparound painting from 1912 that has been completely restored, which depicts a reconstruction of several scenes from the battle of 1815. This exceptional perspective gives an immersive 3D view, including sound effects that place you in the centre of the battle.
Climb up the Lion's Mound! Constructed in 1826 where the Prince of Orange was said to have been injured on 18 June 1815, the Lion's Mound offers you an exceptional panorama of the historic battlefield of Waterloo. An orientation table at the summit of the 226 steps gives you a global view of the troops' movements and highlights the importance of the surrounding topography.
A short distance from the Memorial (during the tourist season a free shuttle bus will take you there), Hougoumont Farm achieves the perfect balance between a respect for the past and innovation in a setting of spectacular historical remains. A magnificent multi-media show by Luc Petit retells the story of "the battle within the battle" with audioguides in several languages.
Visit
Waterloo
Hours
High season (March 31 - September 30):
9:30 to 18:30
Low season (October 1 - April 1):
9:30 to 17:30
Pricing
Memorial 1815:
Full rate: € 17
Reduced rate: € 14
Includes:
-Memorial (Audio-Guide Included)
-Panorama, Lion's Mound (Livetour Included)
-Hougoumont Farm
Reduced rate for children (7-17 y.o.), students, seniors and unemployed
Free for children under 7 y.o., journalists, teachers and tourism professionals Family reduction: 3 paid tickets = max. 2
Children (7-17 y.o.) free !