Wedding Palace
The Wedding Palace of Ashgabat is the most famous civil registry building, but weddings here are not the typical city hall wedding. Visitors to the Wedding Palace will experience a venue more stunning than the site of a royal wedding.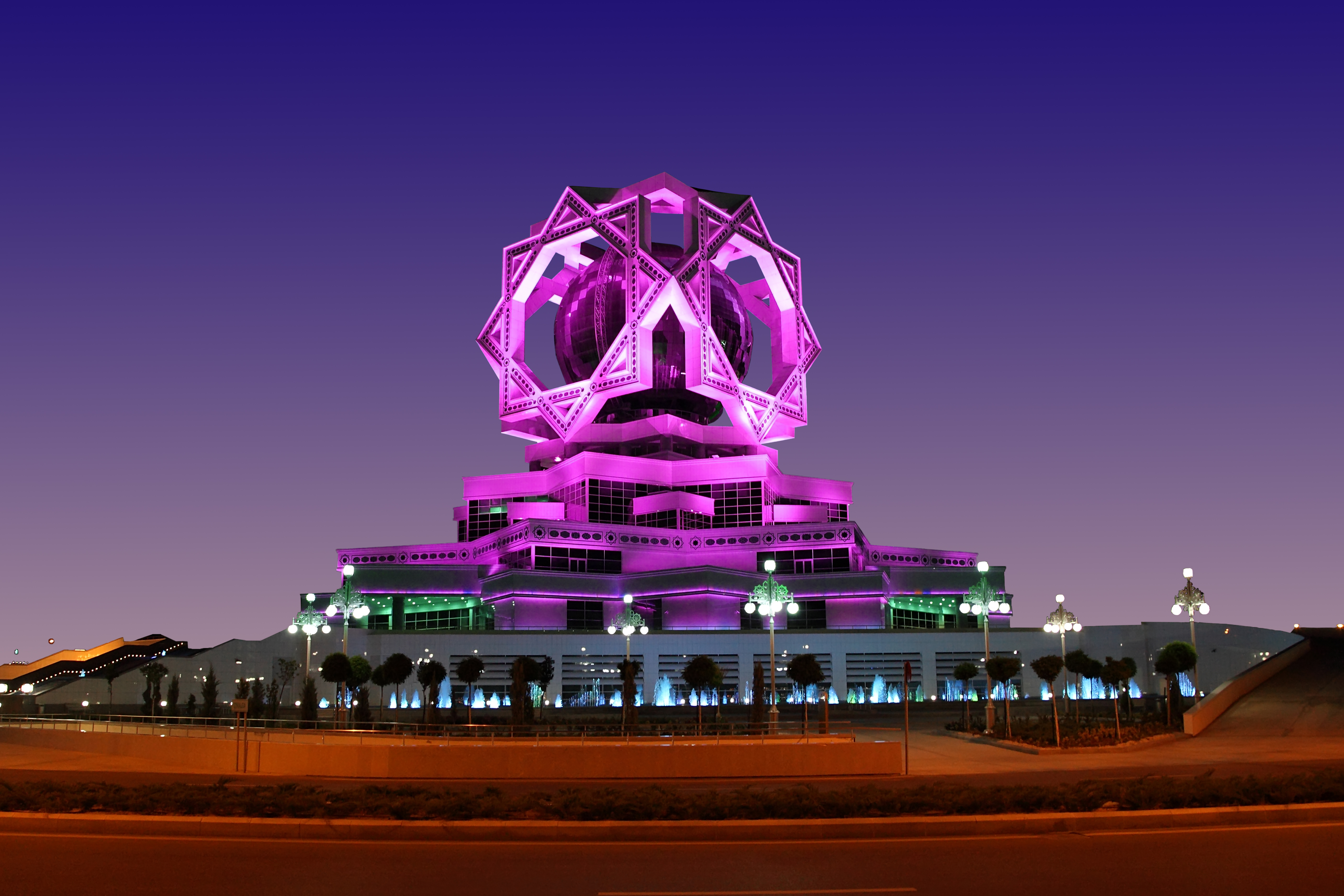 Ashgabat is packed to the brim with strange and often very puzzling (but always marble and gold) architecture. One of the strangest buildings is the Wedding Palace, located just outside the centre of town.
This 11-story, 38,000 square metre "palace" is constructed of 3 white and gold star-shaped floors– each star is staggered so they never overlap. The star shaped base holds up a giant 32-metre wide disco ball which is engraved with golden maps of Turkmenistan.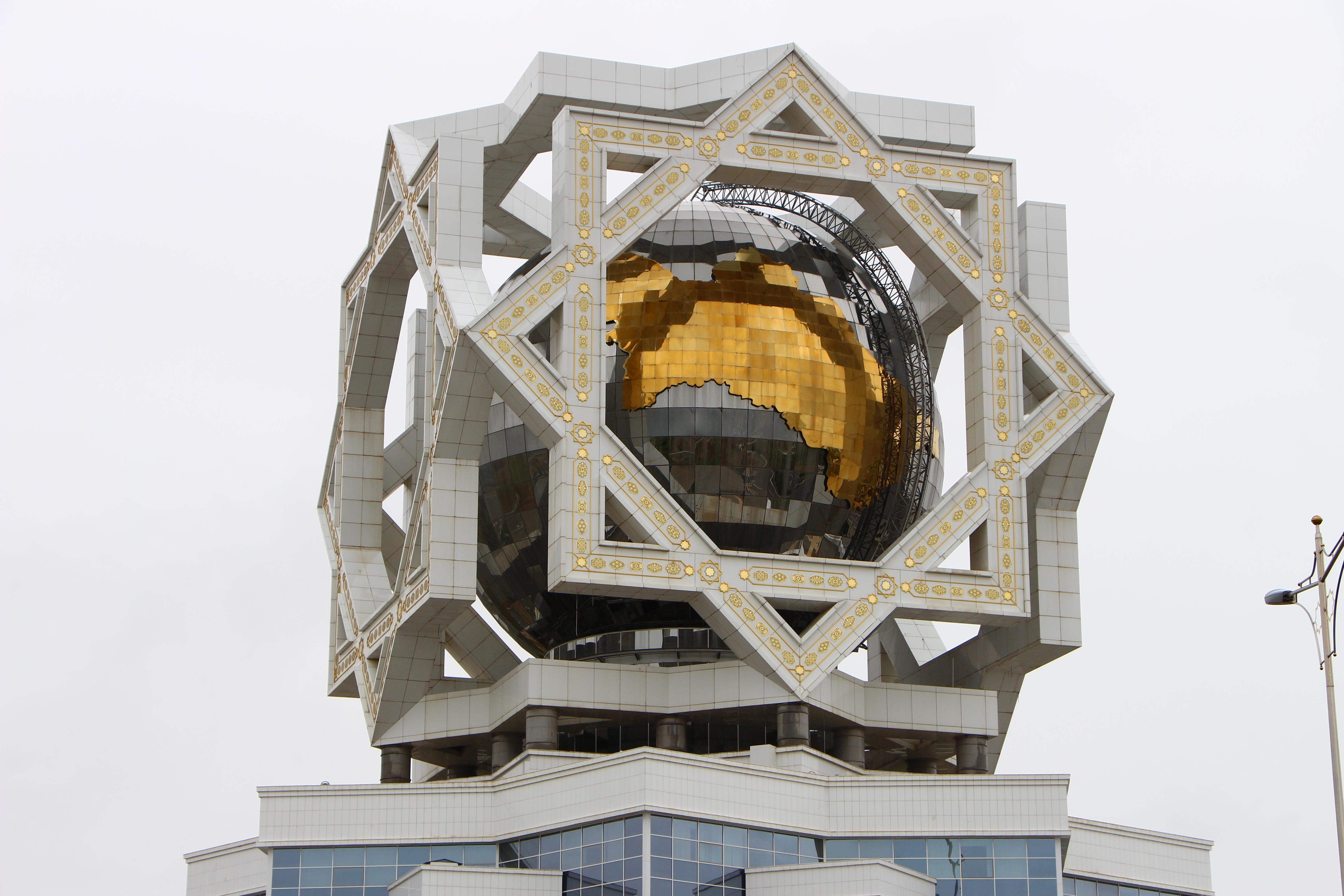 The inside of the Wedding Palace boasts 3 stunning wedding halls which can hold up to 1000 wedding guests each. The shining star of the palace is the wedding hall located in the centre of the golden 'disco ball'. What does one have to do to get married here? Simple– the bride and groom must take a photo with the giant picture of the Turkmen President.
In addition to wedding venues, the palace includes 36 shops to do all the wedding shopping from the dress and jewellery to photo studios and beauty salons along with a hotel, car rental shop, library and 7 banquet halls. At night, the palace lights up in 4 different colours.