Zakopane—Tourist mecca in the Tatra Mountains
The mountain resort town of Zakopane is a headquarter for outdoor recreation, boutique shopping, gastronomy, festivals, nightlife, health resorts, and spas.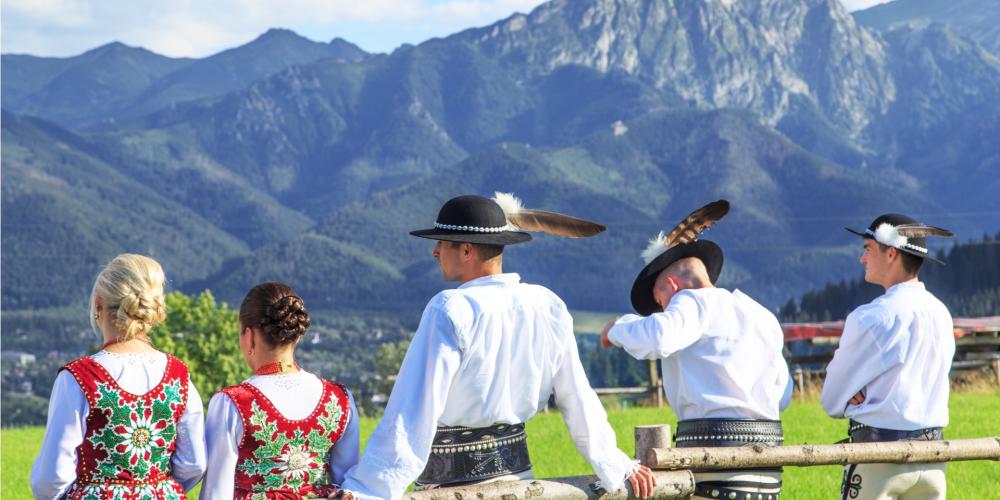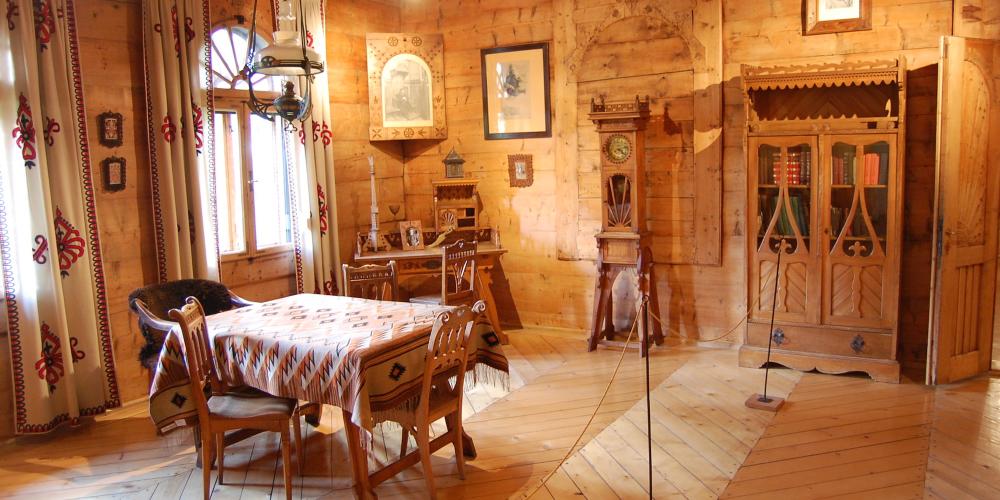 Three centuries ago, Zakopane was a tiny village in an impassable forest, populated by Poles and Vlachs—shepherds from the Balkans, who brought with them a distinct culture and folklore. In the 18th century, it was discovered by naturalists and geologists, health enthusiasts, and mountain lovers. The next century saw Zakopane become fashionable with the upper class and bohemians. Political, artistic and social life flourished, and guesthouses and public infrastructure were built. Skiing and mountaineering drew adventurous people to the surrounding Tatra Mountains.
By the the 20th century, Zakopane was already a popular health resort, but still small. After World War II, mass tourism reached the town, and still dominates it today, with the population swelling from 30,000 permanent residents to three times that number during peak seasons. Accommodations range from a cosy rooms in cottagees to five-star, luxury resorts.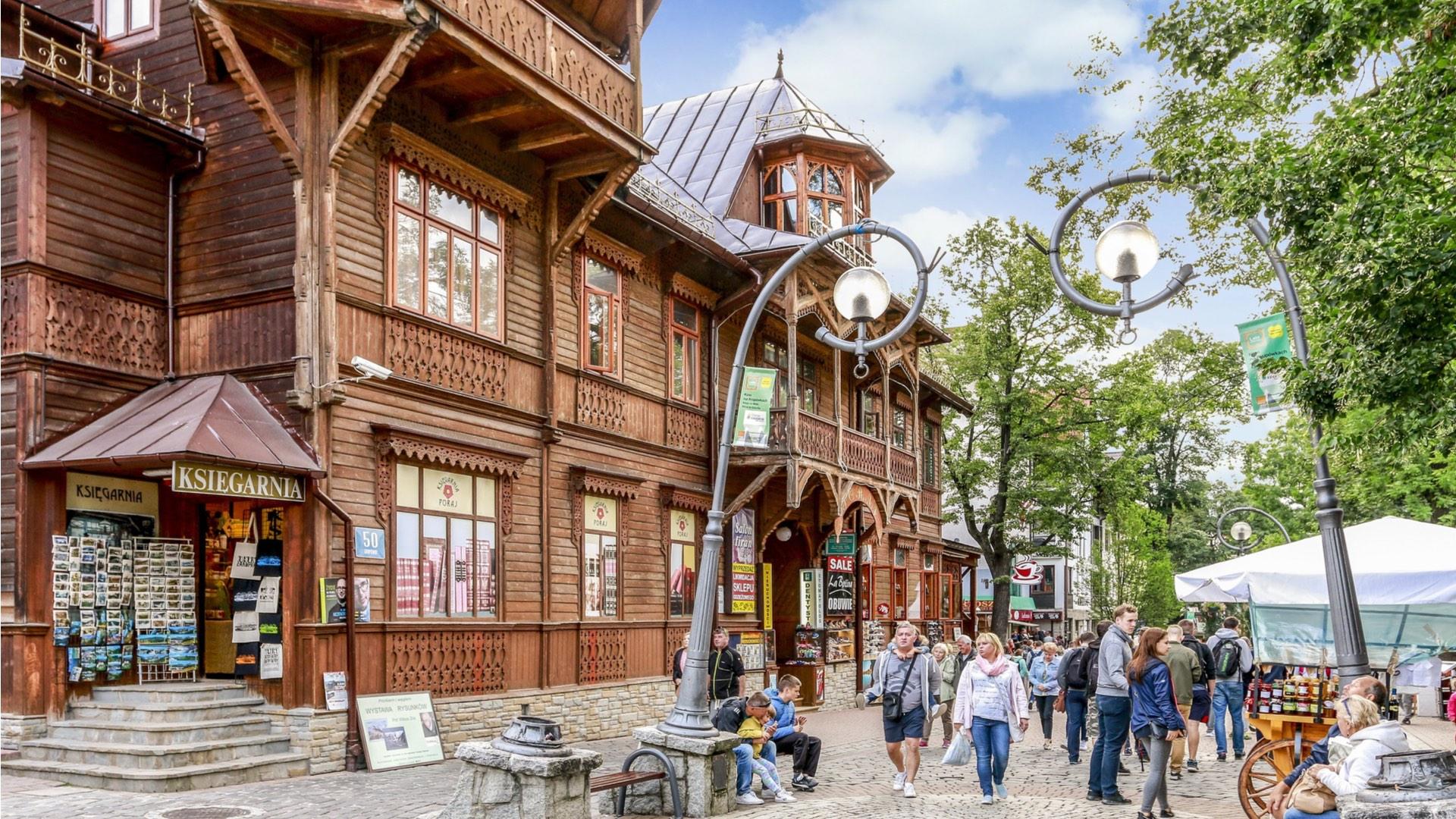 Sightseeing in Zakopane starts on the most famous pedestrian zone in Poland—Krupówki Street—where you can buy souvenirs and local specialties from sheepskin coats, wool slippers, sweaters, scarves, mead, ewe's milk cheese, and wooden walking sticks with axe heads, a symbol of Tatra highland robbers. You'll hear the local highland dialect and music from loudspeakers—an intriguing mixture of folk and disco. Continue up the street by foot or horse-drawn carriage, and be dazzled by the number of shops, stalls, restaurants, and performers.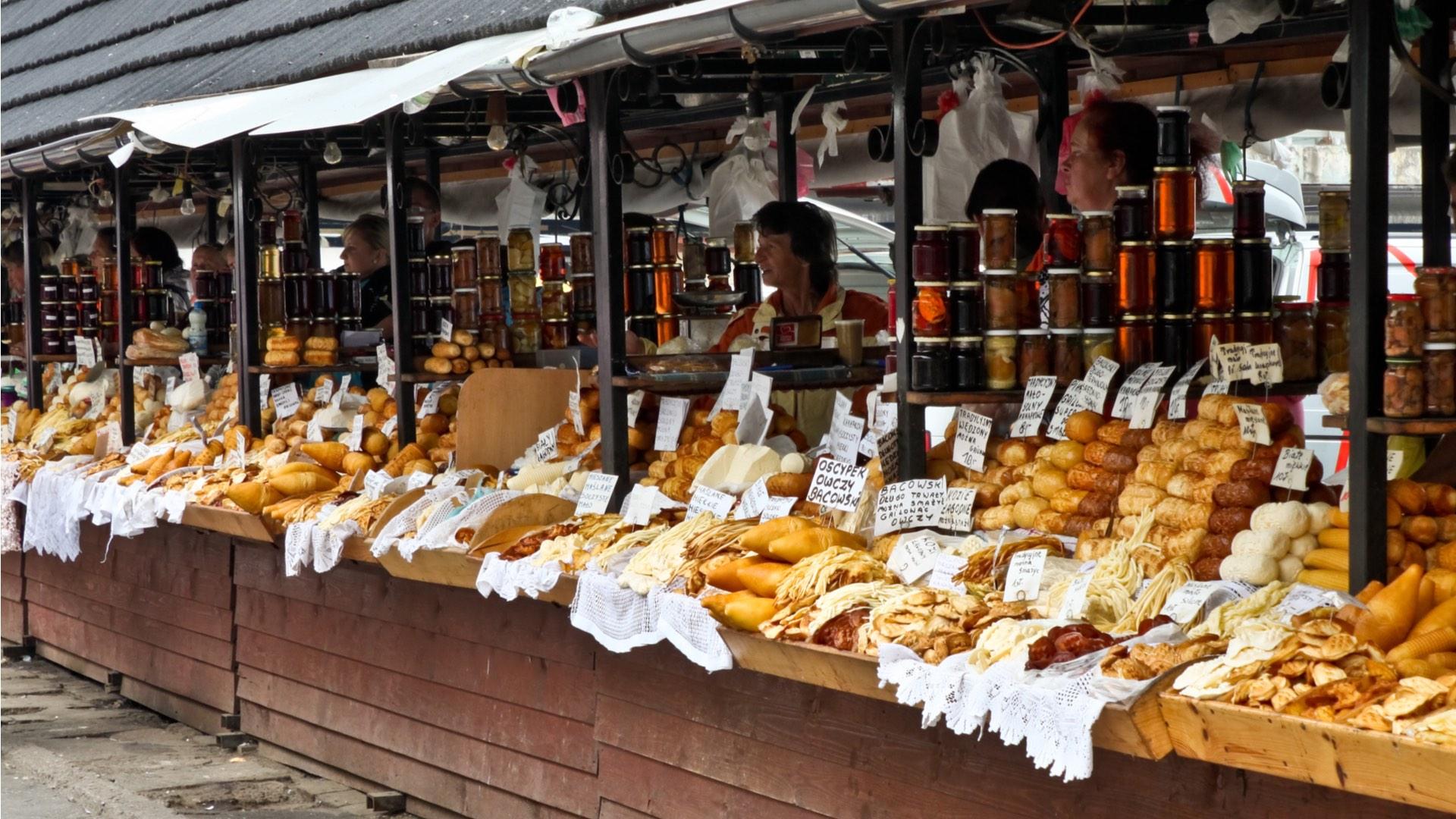 Zakopane is full of history and tradition, and unique architecture. At market square, turn off of Krupówki onto Kościeliska Street to see cottages of the oldest highlander families, which are now important monuments. Visit the oldest inn in Zakopane, "U wnuka" (the Grandson's), opened 170 years ago, and then, to Villa Koliba, the first house kept in the Zakopane style. The style was created by the Polish artist Stanisław Witkiewicz—a blend of the local mountain-region style with villa-guest house style of the Alps, which was applied to many beautiful historical buildings throughout the town including the Jaszczurówka Chapel and many modern restaurants and hotels in the area.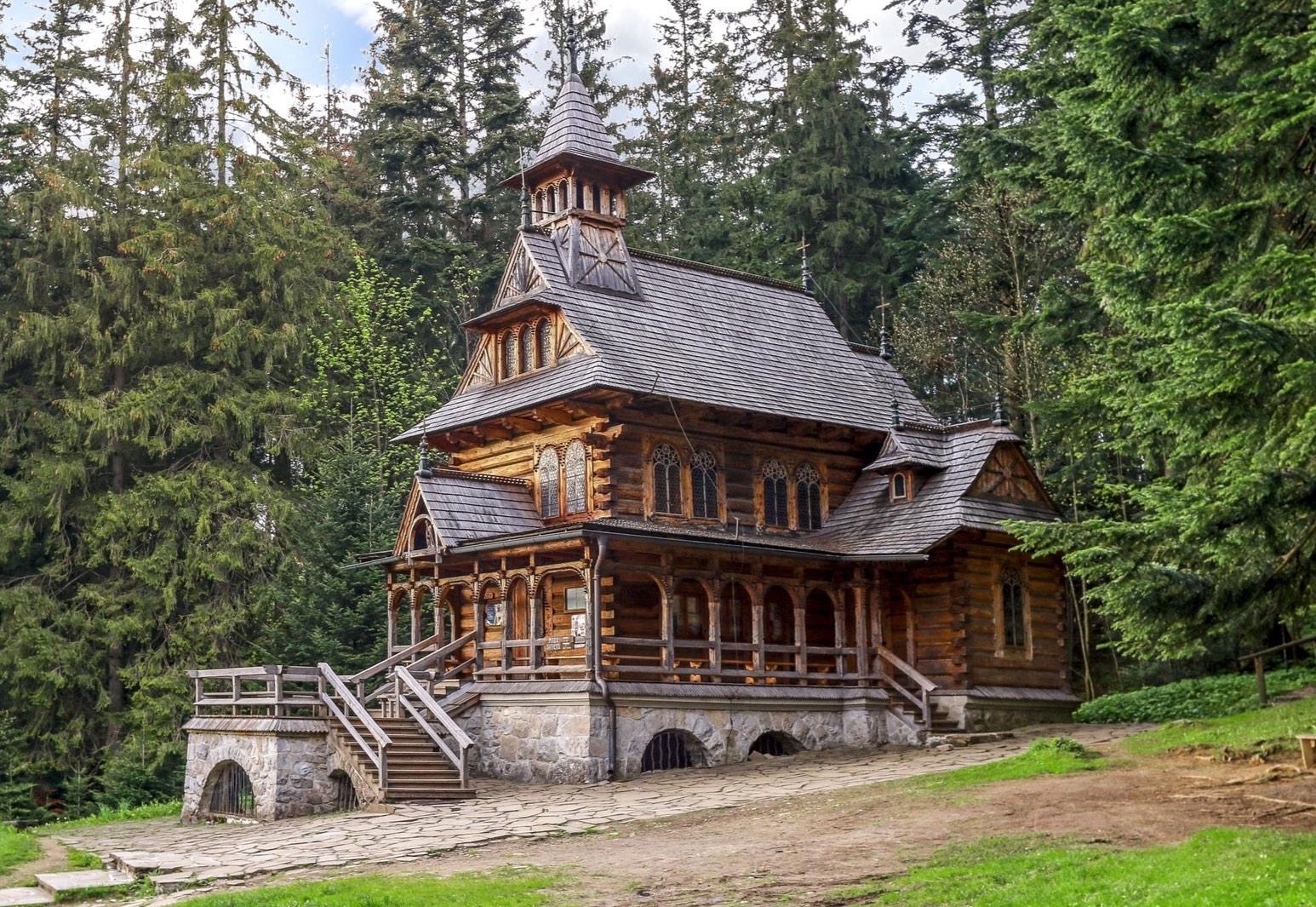 Zakopane has several interesting museums including the Tatra Museum focused on local history, culture, and nature. Art lovers will enjoy the many galleries and artists' workshops. And if you're into mountain folklore, you can experience it through festivals, concerts, and craft demonstrations. In almost every inn, each evening is filled with group singing, accompanied by highland music and dance. A visit to Zakopane, combined with an excursion into mountains, is a truly unforgettable experience.
Visit
Zakopane—Tourist mecca in the Tatra Mountains