Zollverein Park
The grounds around the old mining site have lots of opportunities for some natural exploration.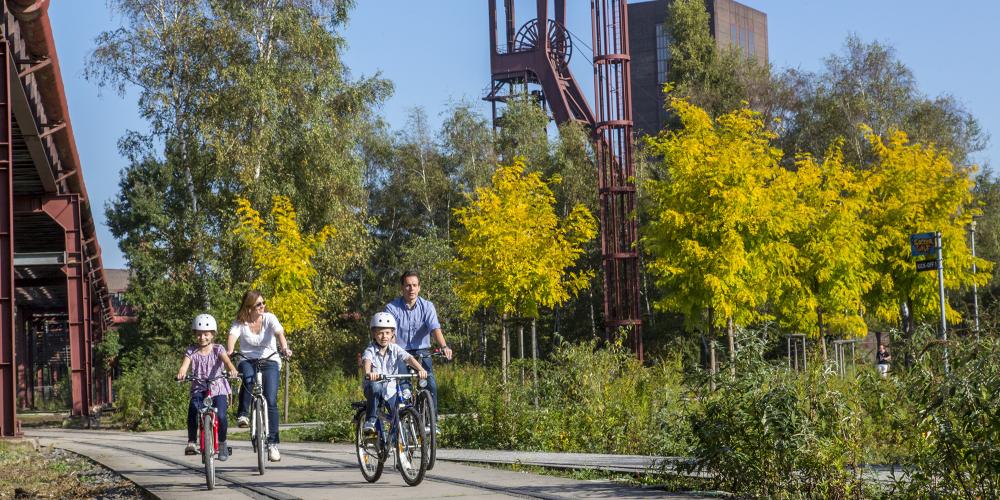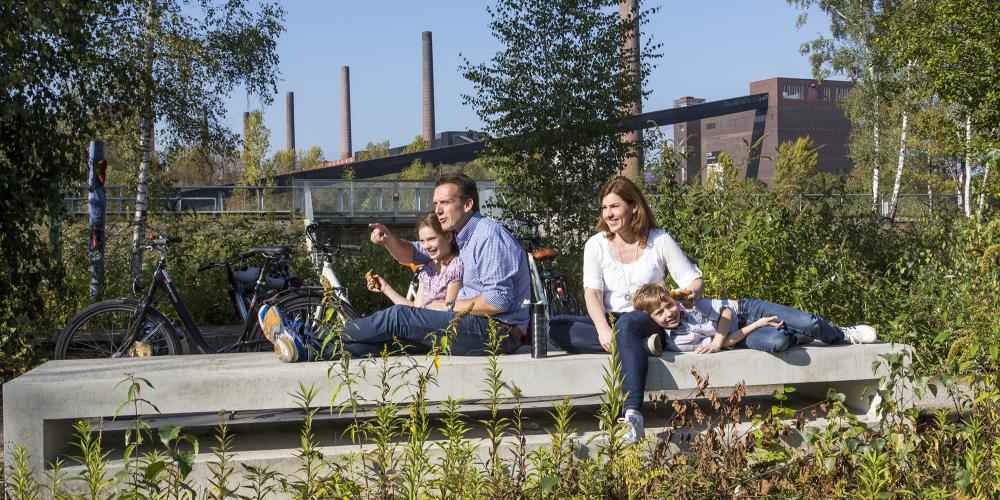 Did you know that about 70 per cent of the Zollverein grounds are green or forested? In fact, where dead rock was once stored, you can now find botanical rarities and animals!
More than 540 fern and flowering plant species, and about 100 lichen species have been identified at Zollverein. There are also at least 60 bird, 20 butterfly, and six amphibian species.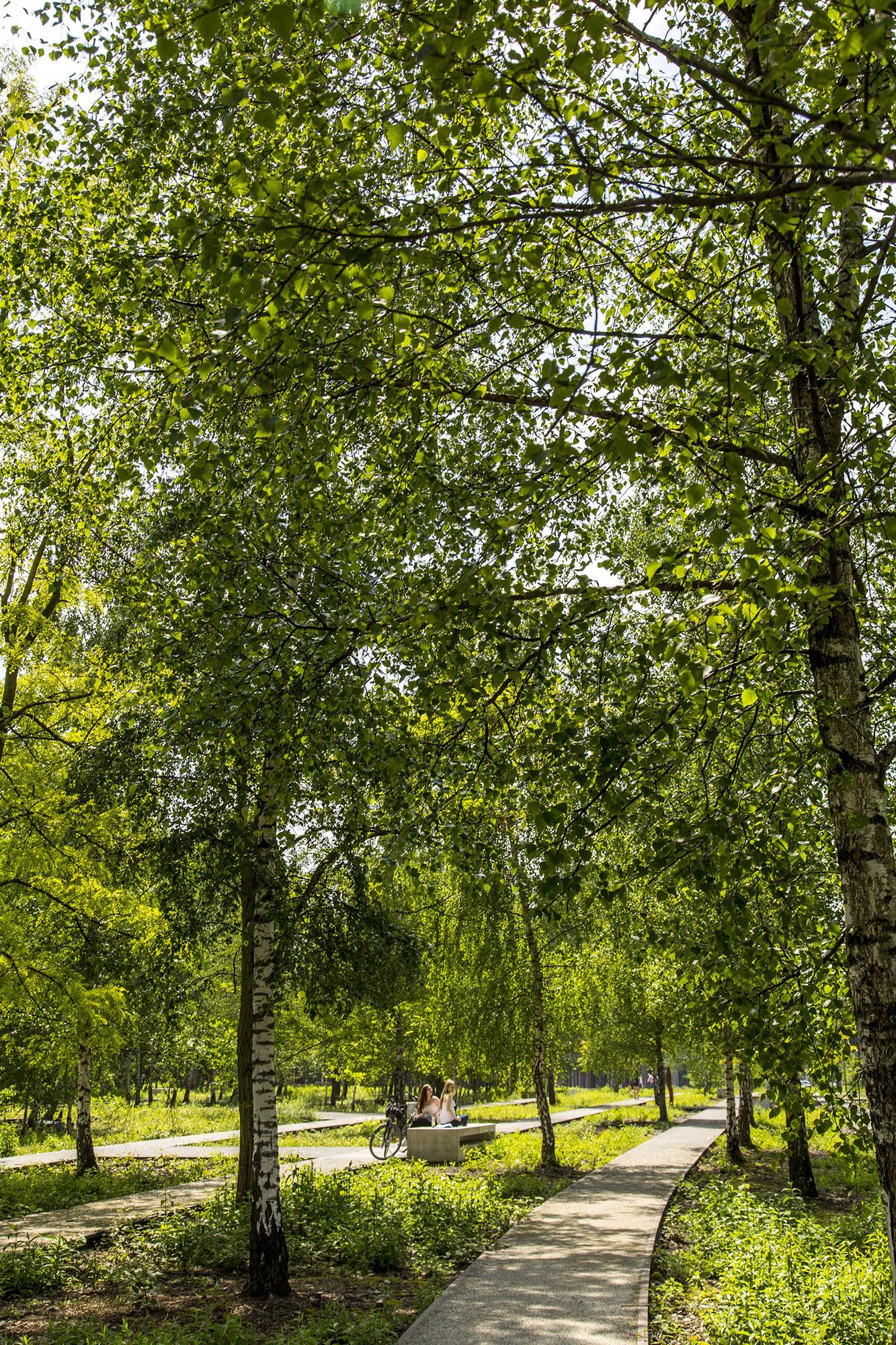 The layout of the Zollverein Park has taken into account the way that nature is reclaiming this old industrial space. As the park continues to change, constant care and gentle pruning helps shape it. New paths have been laid out to provide access, including a 3.5km ring promenade surrounding the park for cyclists, pedestrians, and joggers.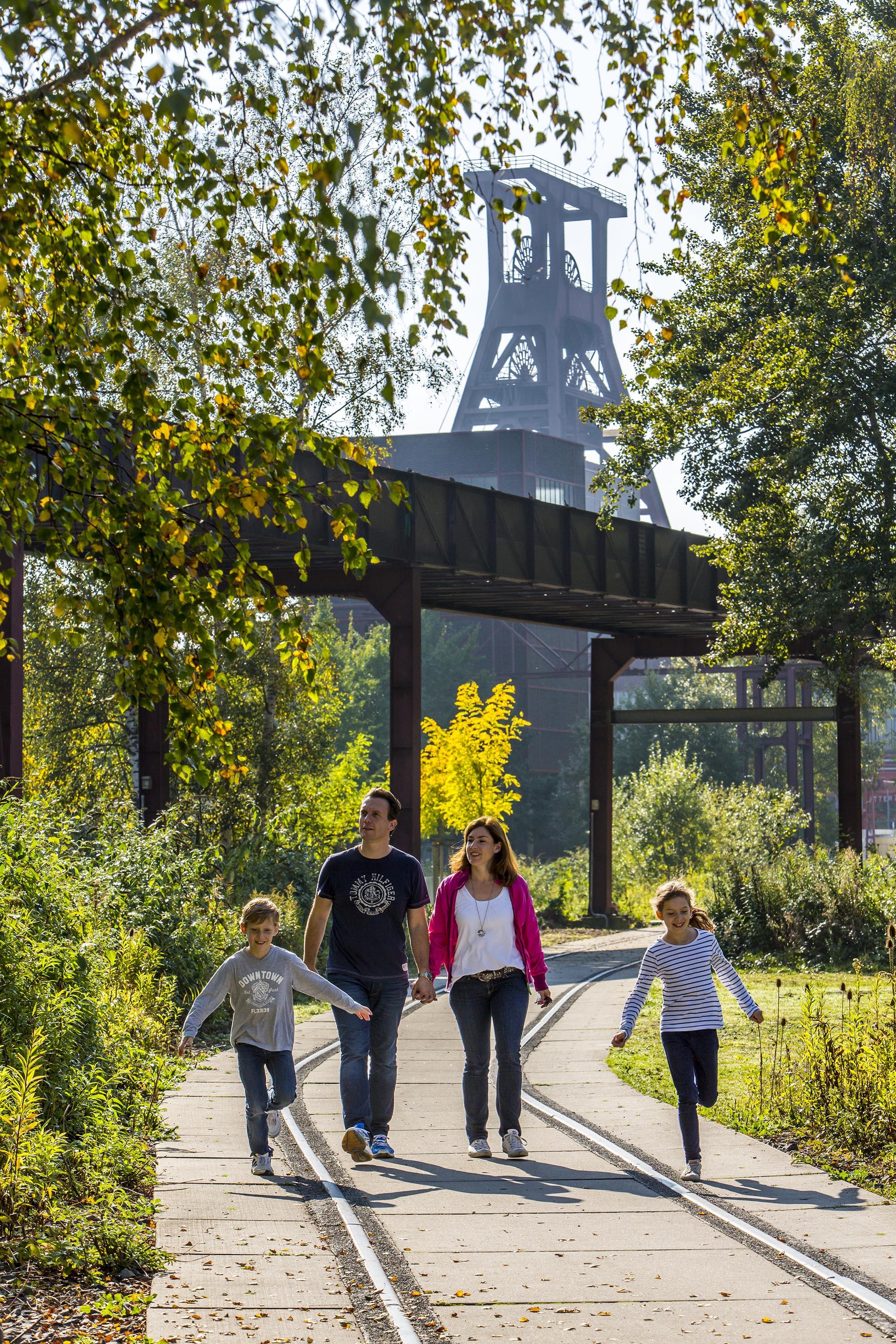 Freely accessible seating and picnic areas and viewpoints invite visitors to linger. Pavilions are being built at central points on the site as art venues and quiet zones. The playground is especially popular among families and children—the perfect place for fun and variety.