Discover the Grand Gardens and Palaces of Europe
On this suggested itinerary you can explore the most iconic royal palaces of Europe, but also the magnificent gardens where the royals escaped the pressures of court, and expressed their passions and interests in botany, science, and romance.
Royal Botanic Gardens, Kew, United Kingdom

Founded by Princess Augusta in 1759, the Royal Botanic Gardens at Kew showcases the world's largest collection of living plants and fungi. The 18th century English landscape garden concept was adopted in Europe and Kew's influence in horticulture, plant classification and economic botany spread internationally from the time of Joseph Banks directorship in the 1770s.
Palace and Park of Versailles, France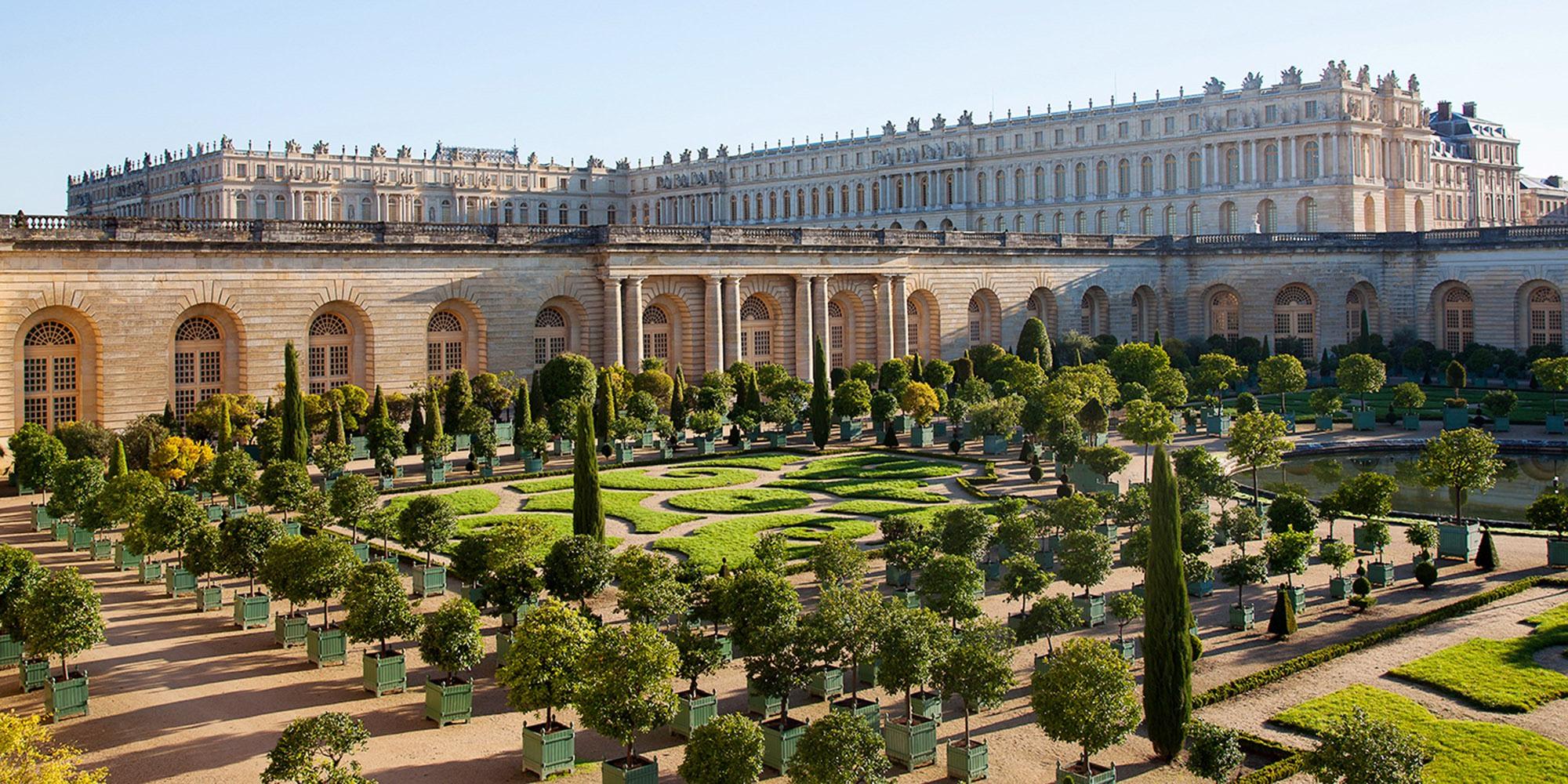 Versailles is one of the greatest achievements of French 17th century art. In 1661, Louis XIV commissioned André Le Nôtre to design and layout the intricate grounds—a project that took forty years to complete. The result was worth the wait. Discover how his transcendent vision became a blueprint for excellence across the world.
Aranjuez Cultural Landscape, Spain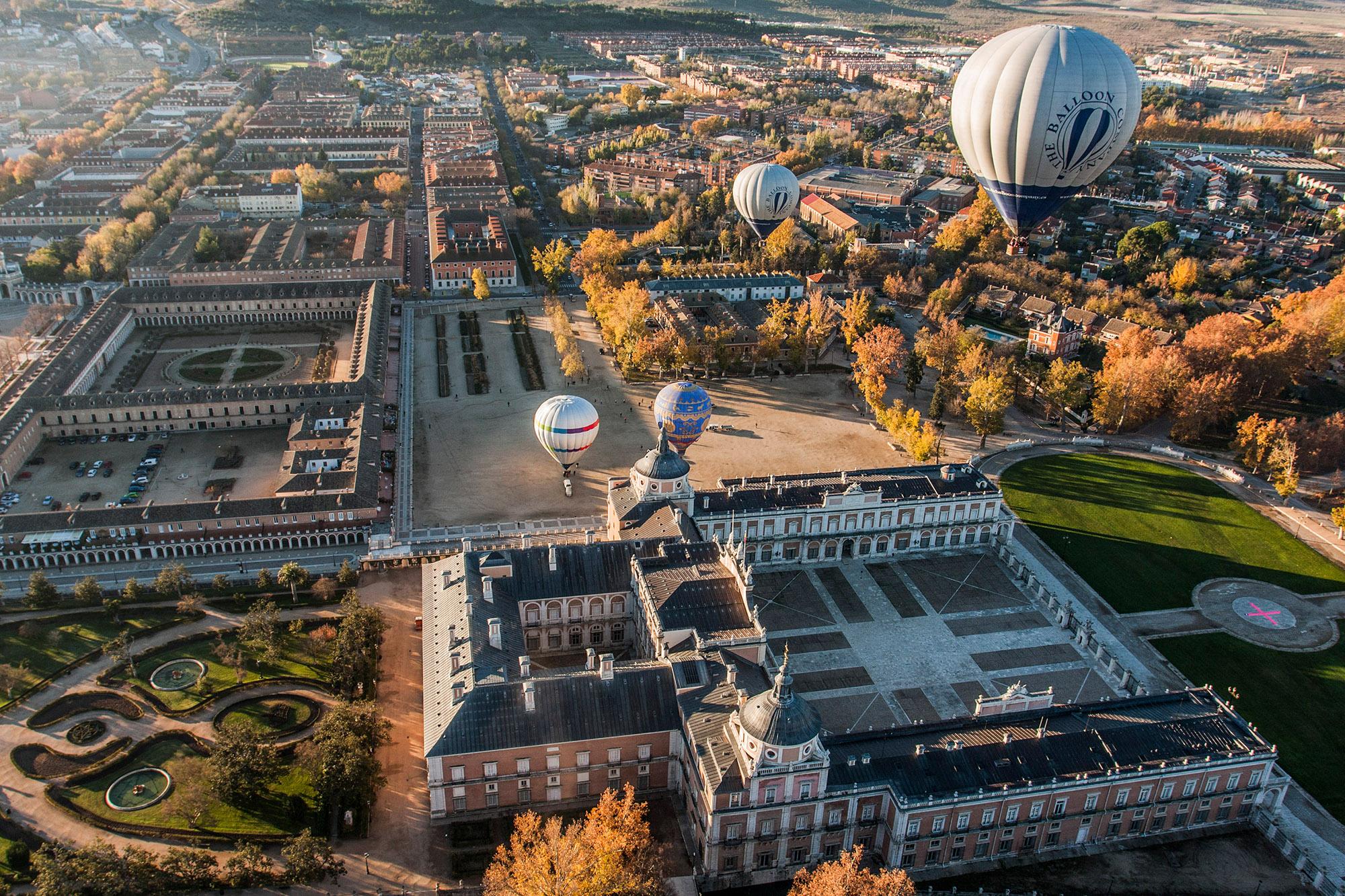 In a fertile valley formed by the Tajo and Jarama River basins, the vast gardens of Spain's Aranjuez Palace became the site of Europe's most important collection of cultivated trees. Declared a royal site for the Spanish Crown in the late 15th century, this seminal cultural and scientific accomplishment became a leisure destination for the Royal Court during the 17th and 18th centuries.
Cultural Landscape of Sintra, Portugal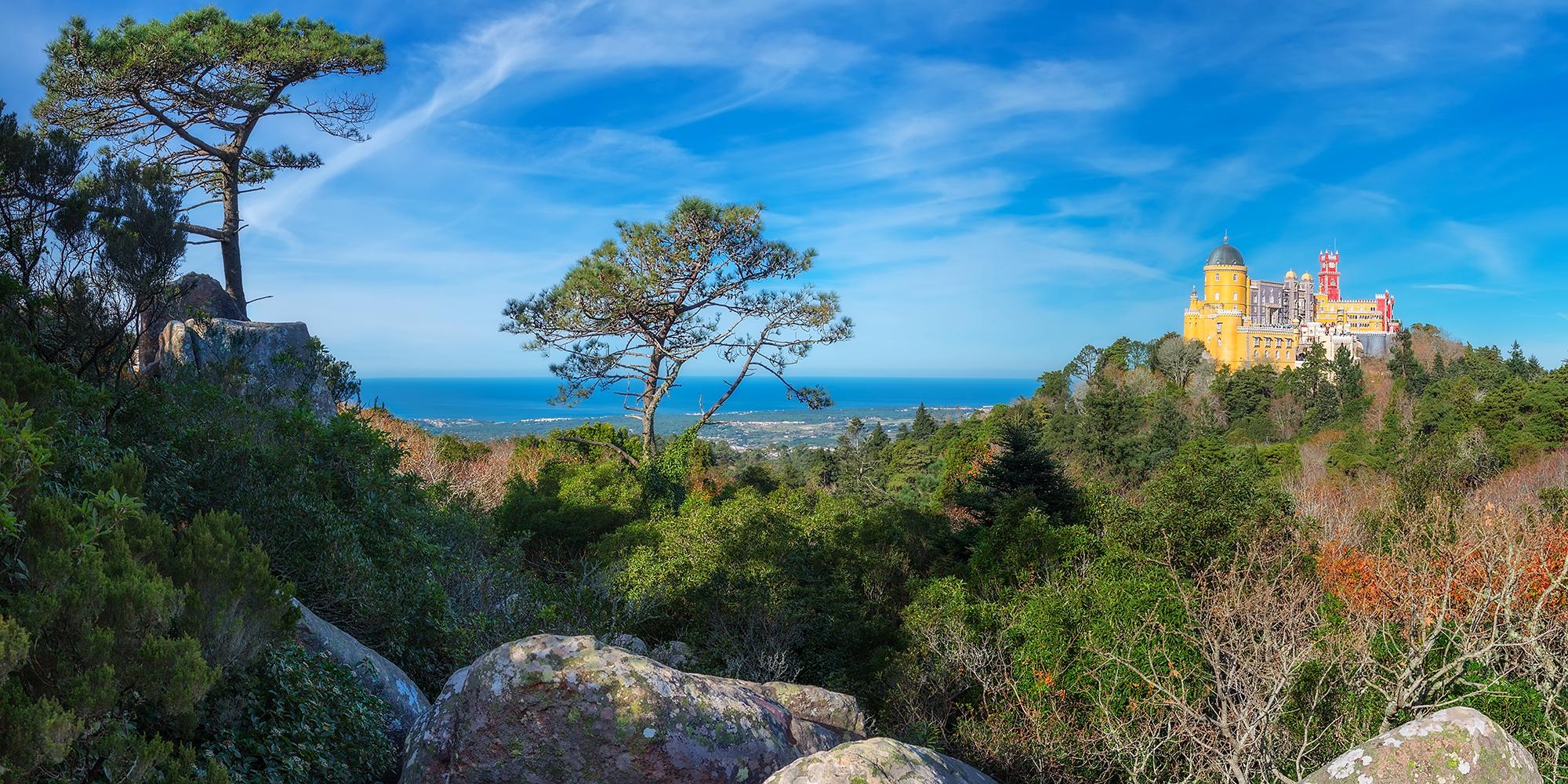 Blending the fantastic with the palatial, Sintra—a picturesque retreat perched in the hills near Lisbon—is a swirl of fairy-tale styles, combining exotic and local architecture with beautiful vistas. Topped with a palace that is the epitome of the Romantic movement, the National Palace of Pena, these hills are filled with many remarkable monuments and parks, including the National Palace of Sintra—the summer destination of choice for the nobility and bourgeois since the 15th century.
Caserta Royal Palace and Park, Italy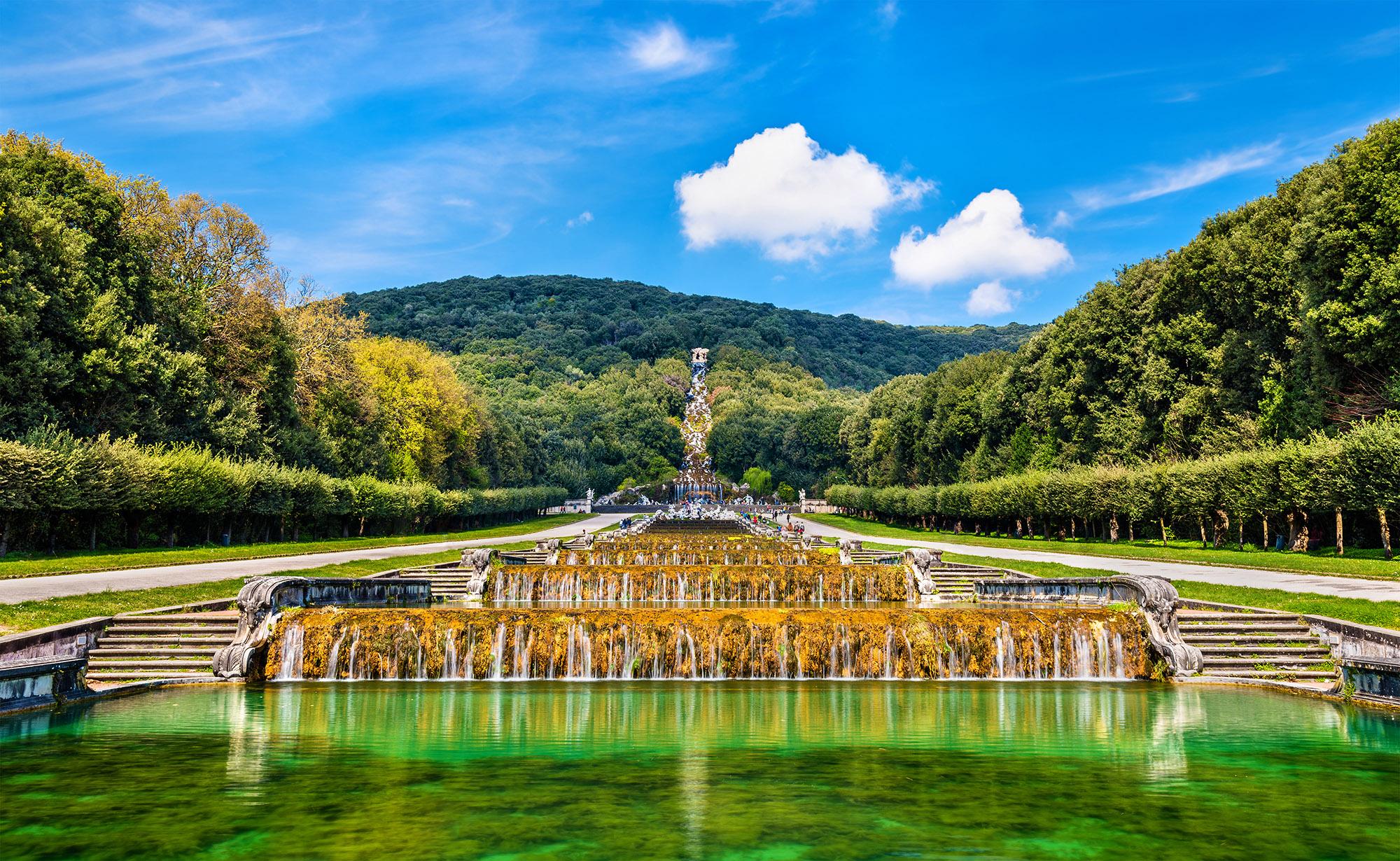 Combining the influences of Versailles, Rome, and Tuscany, the Caserta Royal Palace and Park, north of Naples, was designed according to the wishes of Charles of Bourbon III by Luigi Vanvitelli, one of the greatest Italian architects of the 18th century. Caserta is considered a triumph of Italian Baroque, and ahead of its time. Expanding across 11 acres, the garden's pools, fountains and cascades are aligned through a 'telescope effect', extending as far as the eye can see.