Madhya Pradesh Tribal Museum
This incredible museum tells the stories of local tribal heritage through full-scale models and colourful art installations.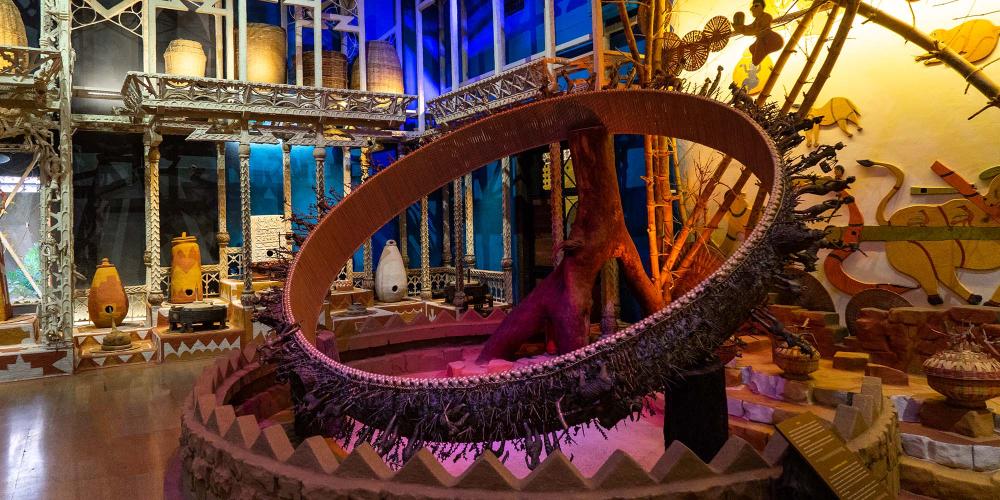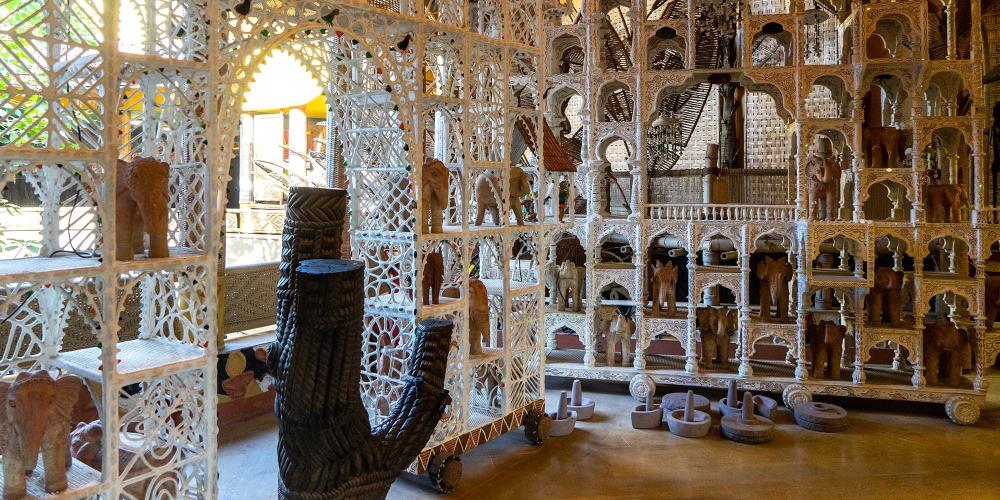 The Madhya Pradesh Tribal Museum in Bhopal takes you on an immersive journey through the culture of the local tribes of the state. With large colourful displays, the museum shows the art, traditions, daily life, and customs of a large number of indigenous groups.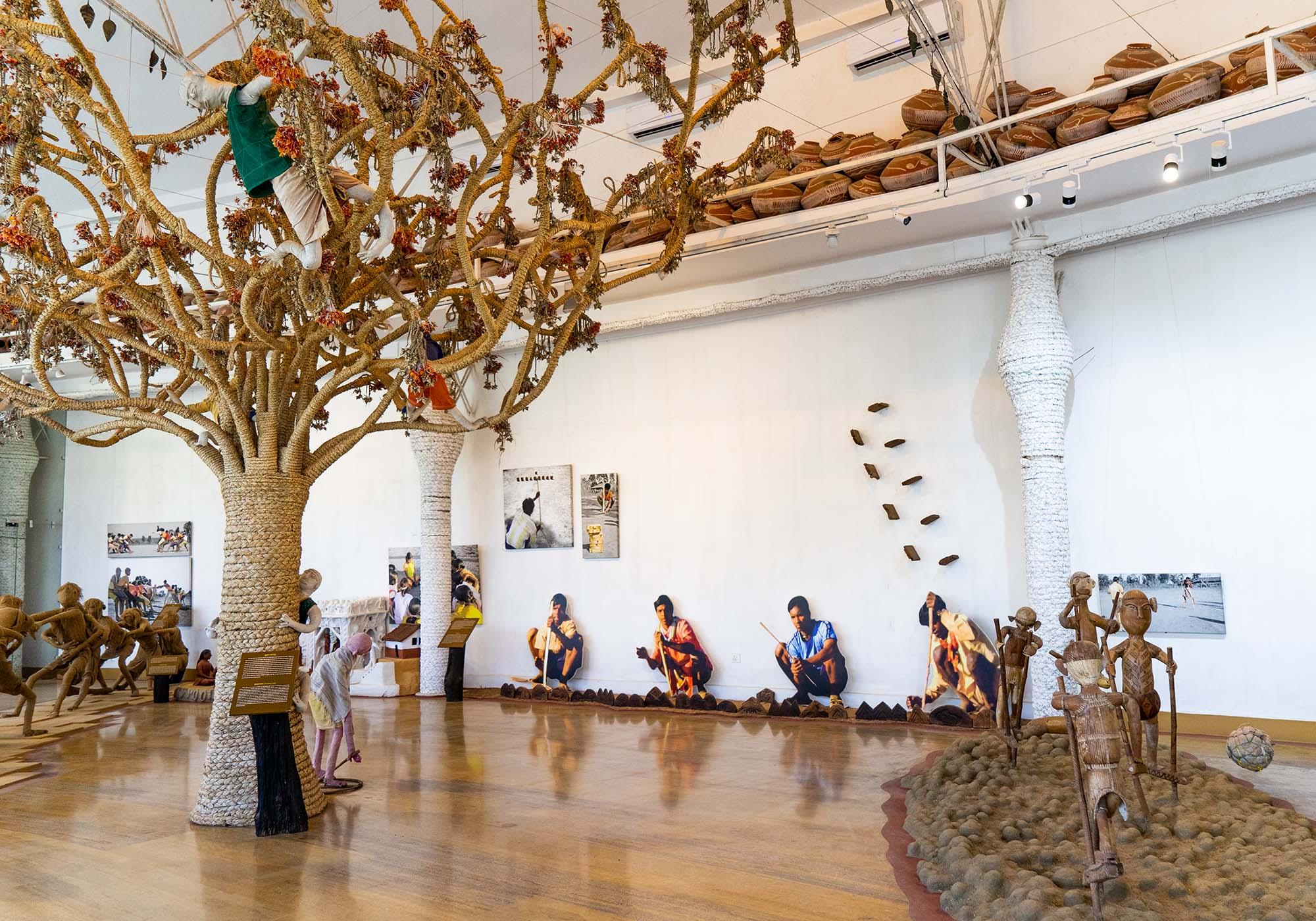 The Tribal Life Gallery has full-sized models of the tribes' houses and dwellings, large enough for visitors to go inside. In another gallery, stories of worship and sacrifice are portrayed through impressive art installations. Artefacts from daily life are presented alongside cultural symbols that contain deep meanings passed through the generations.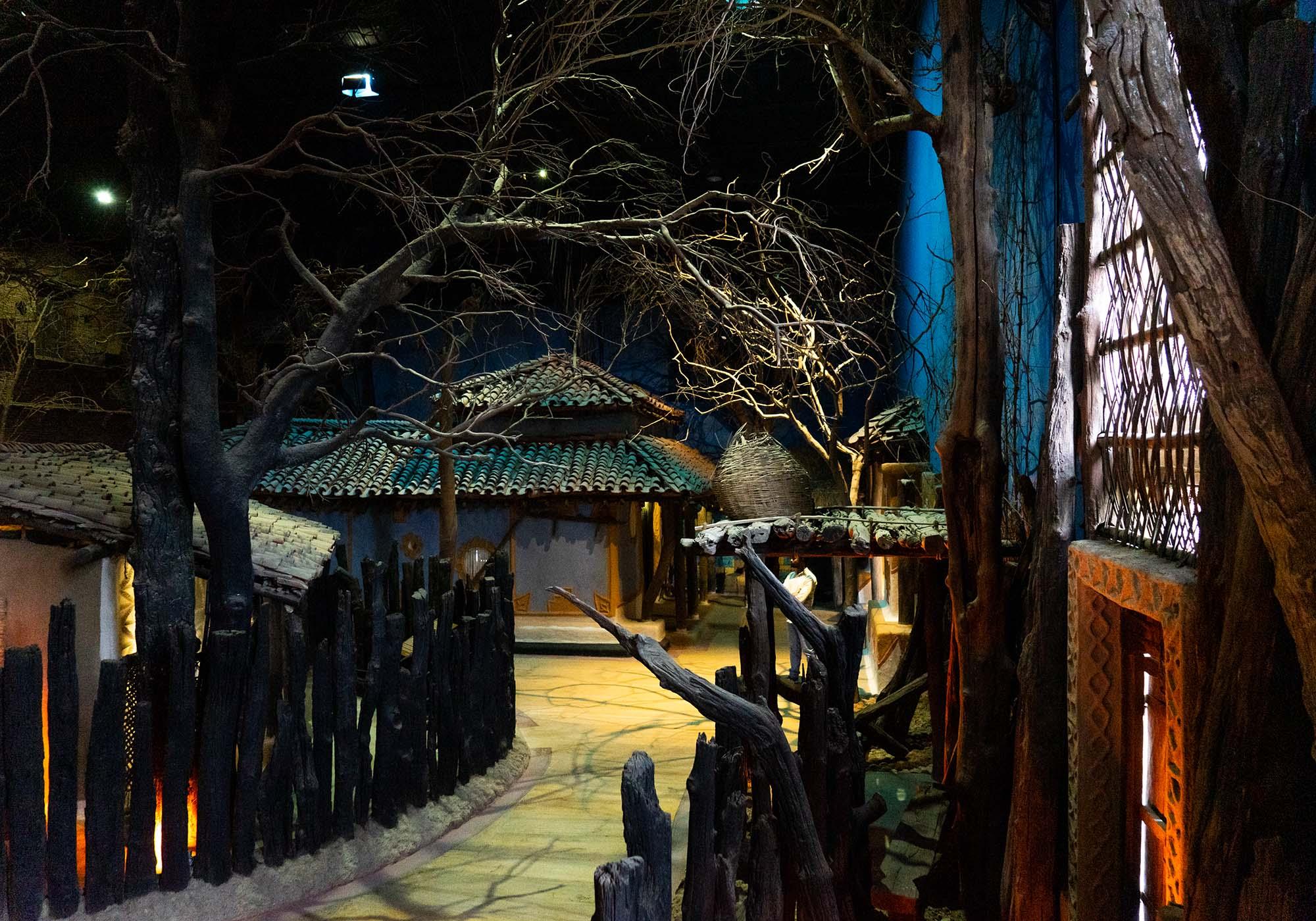 The museum has a particular focus on tribal art and how it relates to the culture. A musical instrument, for example, is also a part of an important ritual. A sculpture is also a tribute to a god or spiritual energy. For the tribes, everything is related to an invisible power and items are both practical and supernatural at the same time.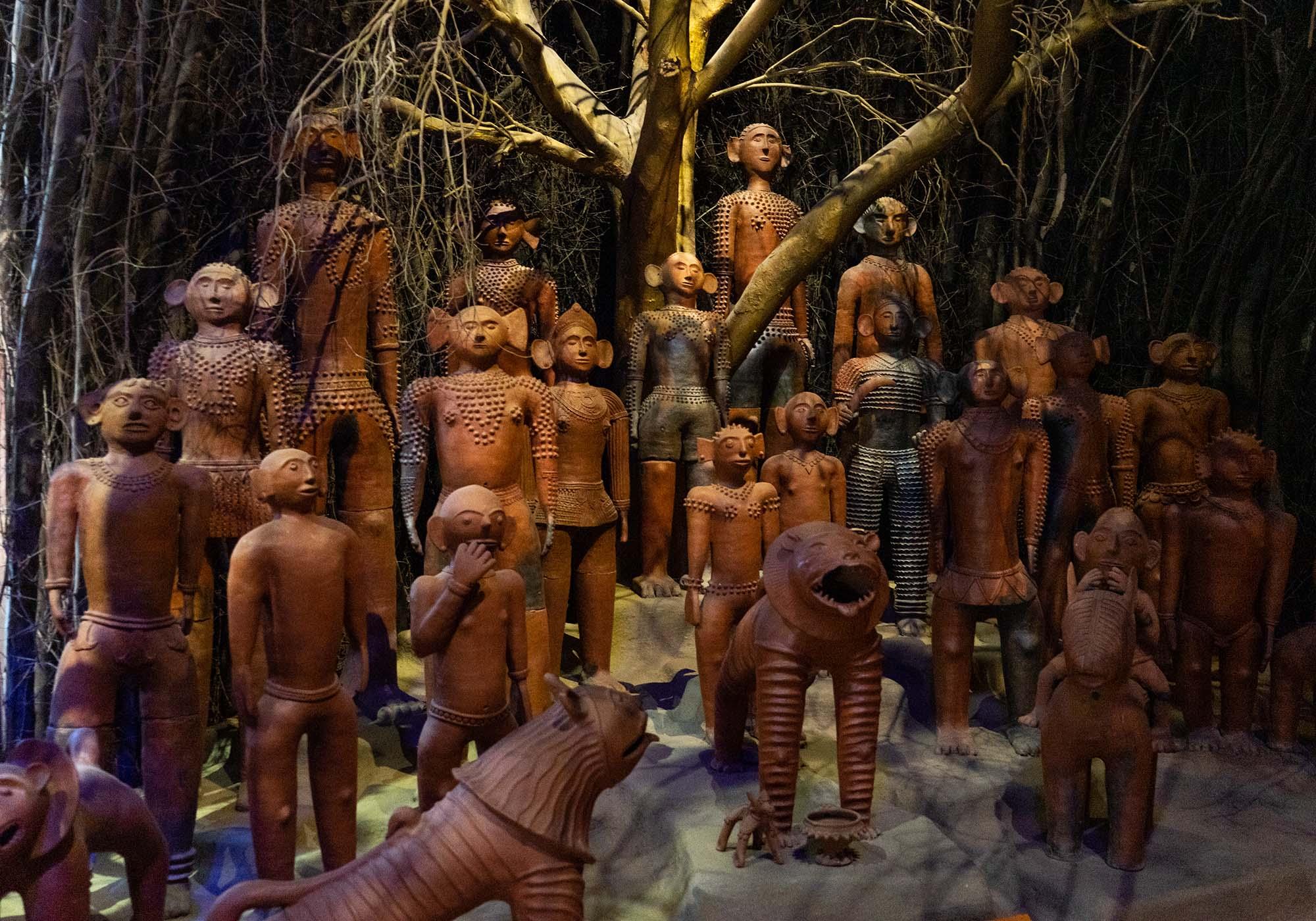 There is a lot to see at the Tribal Museum and the exhibitions are full of artefacts and information. It is one of the best museums in India and certainly worth a visit.
Visit
Madhya Pradesh Tribal Museum
Hours
February to October - 12 noon to 08 pm
November to January - 12 noon to 07 pm
Closed Mondays and holidays
Pricing
Indian citizen - Rs.10 /person (10 years or more)
Overseas citizens - Rs.250 /per person
Photographic fees - Rs.50 (Camera without stand/tripod/flash)