The Ancient Mosaics of Trier
Mosaics provide an important insight into life during the Roman times. Dr. Marcus Reuter is the Director of the Rheinisches Landesmuseum Trier (Rhineland State Museum), one of the most important museums of Roman Antiquity in Europe.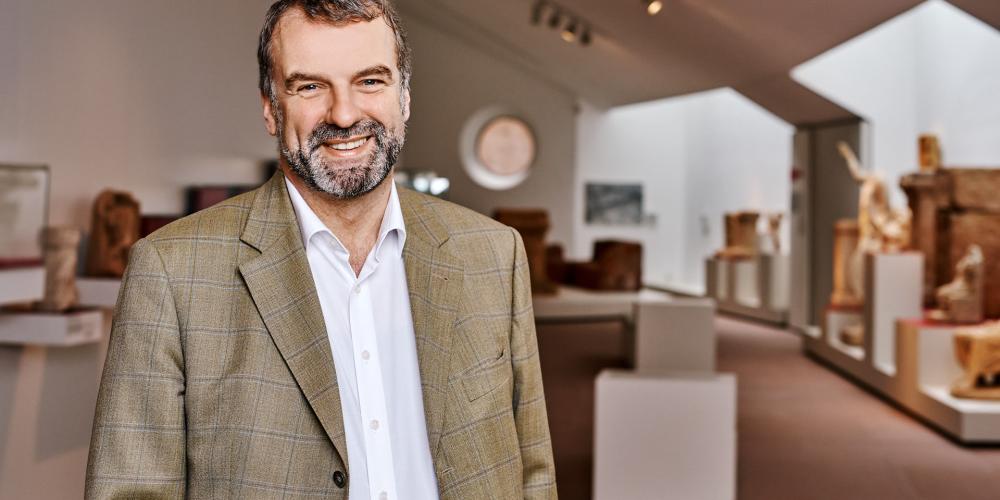 The Landesmuseum is exhibiting the largest collection of mosaics north of the Alps. Where do all of these objects come from?
M.R.: Most of the mosaics come from our own excavations in the region. Many impressive objects that point to the Roman city's significance have been found in the former Roman Imperial Residence of Trier.
Do any of the mosaics in your collection stand out especially?
M.R.: Our collection includes a great number of very impressive objects – the mosaic featuring the race driver POLYDVS is one of them. It shows the race driver and his quadriga with four horses in a striking pose: POLUDVS is holding a laurel wreath and a whip in his right hand, and a palm branch in his left. This piece of art was found at the Imperial Baths, which was built in the 4th century AD and is one of the sites included in the UNESCO World Heritage inscription.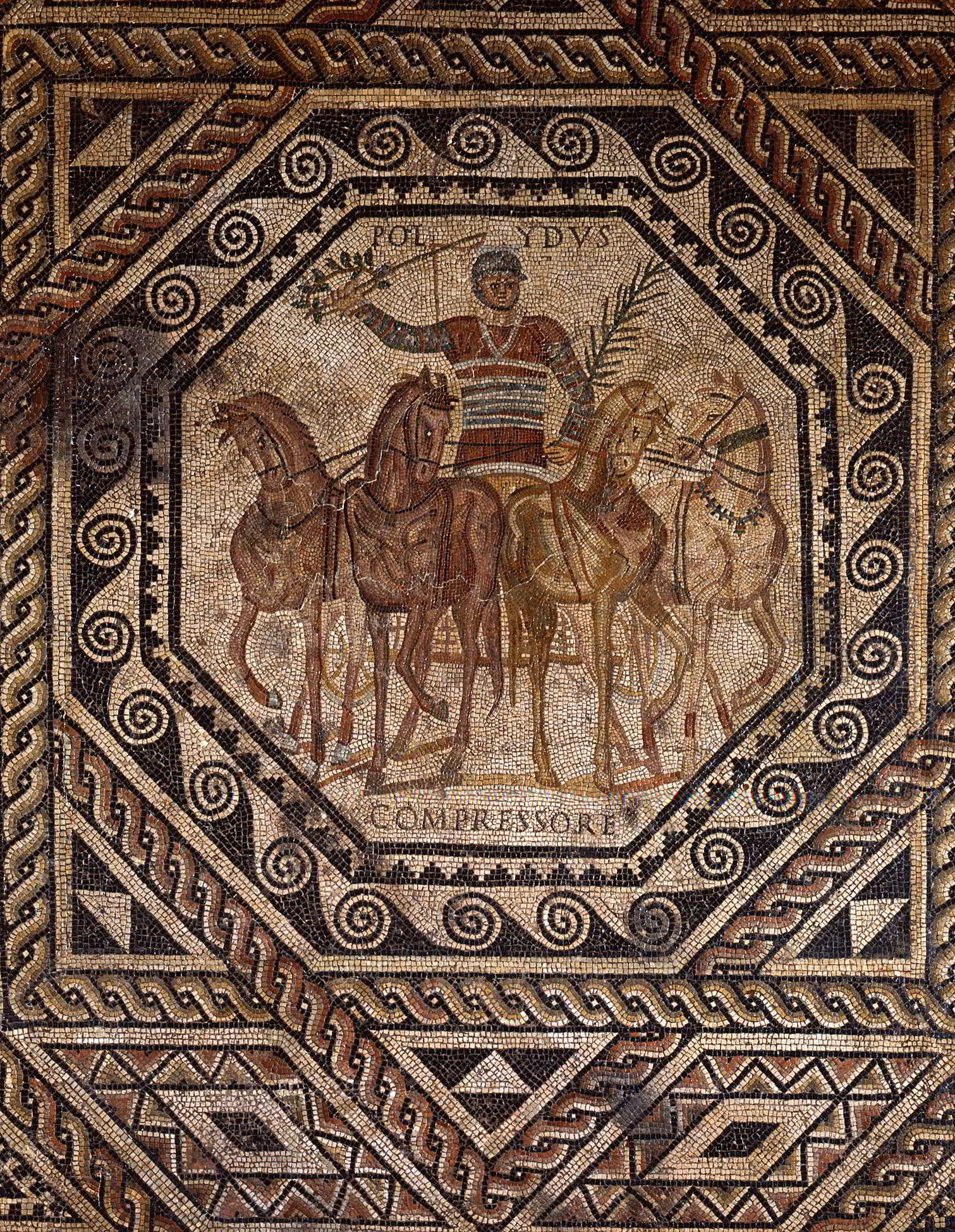 And how did a race driver end up at the Imperial Baths?
The Circus in Trier was one of the greatest attractions of the northern Roman Empire and existed until the period of late Antiquity. The Roman's enthusiasm for racing was represented in many ways - a prestigious townhouse in the centre was equipped with mosaic floors with a chariot race theme. This shows how passionate the Romans were about this kind of competition. Later, the townhouse gave way to the Imperial Baths as part of the construction of the new imperial district.
Does this mean chariot races were a form of entertainment for the Roman people?
M.R.: Yes, chariot races were very popular among the Romans, but also extremely dangerous: They often ended in serious injury and death, but the drivers were hungry for fame and prize money. There were quite a few that earned a fortune during their career. Just like today's top athletes, successful race drivers were sought after by racing teams and celebrated and worshipped by their fans. Since POLYDVS is actually named on the mosaic, we assume he was a local celebrity during his time in Trier.
Visiting Trier's ancient mosiacs
The Rheinisches Landesmuseum Trier holds the largest collection of ancient mosaics north of the Alps.